Flagships unfazed
OnePlus 5 vs. iPhone 7 Plus vs. Samsung Galaxy S8: Flagships unfazed
Software
Both the OnePlus 5 and the Samsung Galaxy S8 run on Android, while the iPhone 7 Plus boots iOS. And the winner is? We know it's simple as that to some, but let's not rush it.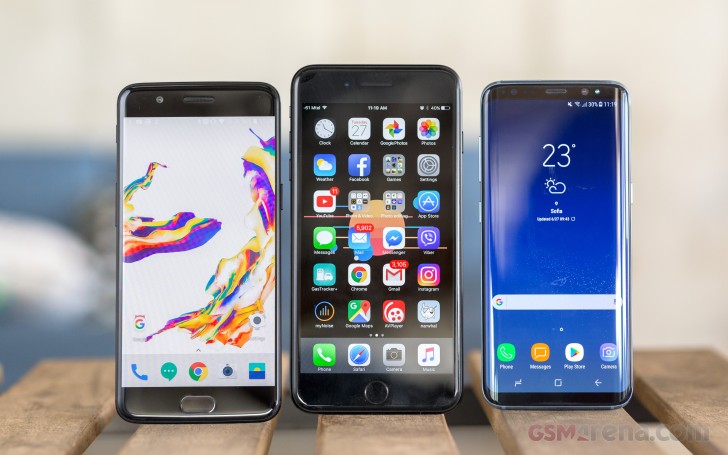 The OnePlus 5 offers a user experience not unlike the one on Google's Pixel. Android 7.1.1 at its purest, only just on the surface. Underneath, there are numerous options for those that would like to tinker with their phone, but can't be bothered with custom ROMs (of which there actually will be quite a few, judging by previous OP phones).
Lockscreen and app drawer come straight from the Pixel launcher, and so do the contextual menus when you long-press on an app. The fingerprint management is also standard-issue. The left-most homescreen pane is OnePlus' own thing, though - the Shelf holds card for weather, notes, most used apps, and frequent contacts, plus you can add extra widgets if you so wish.
A deep clear option in the recent app management lets you enable a more aggressive attitude towards background services. The navigation can be fully customized - you can swap the back/recents keys, assign actions for long press and double tap, or even enable an onscreen nav bar. The modes of the three position Alert slider can be customized too, and you can even pick between 5 different vibration patterns.
The Galaxy S8 runs on Android 7.0 (not the 7.1.1) covered in the latest iteration of Samsung UX. The exprience starts with an always-on display that shows a clock and notifications and can be customized in layout and colors. Unlocking can be done with a fingerprint, but also with iris recognition - much appreciated, given the fingerprint sensor's position. Sleek new visuals are also exclusive to the S8 at this point (that Note8 can't come soon enough), as is the the app drawer that shows up out of nowhere with a vertical swipe.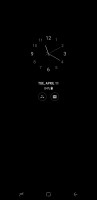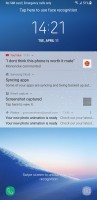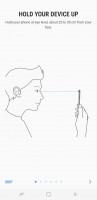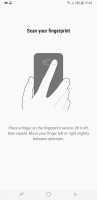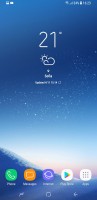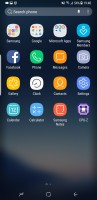 Samsung Galaxy S8 user interface
While multi-window comes as part of Android since Nougat, the implementation on Samsung handsets (which pioneered it back in the day) is still superior, and deserves a mention. You can resize the windows to just about any ratio, you can swap them, and you can even have pop-up apps on top of the two ones that are in multi-window. Another thing you can do is literally crop a small strip of an app, cutting away unneeded interface elements, and have it docked to the top or bottom of the display so you can have it always visible.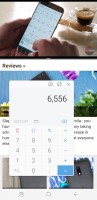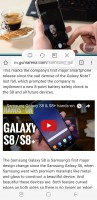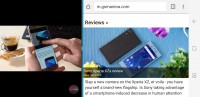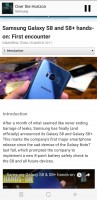 Samsung Galaxy S8 user interface: Multi-window in action
A Samsung flagships exclusive, Edge panels are present on the S8. You pull them out by swiping from one of the screens's edges, and the available panels include Apps edge, People edge, Tasks edge, and Device maintenance.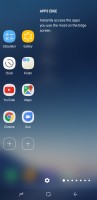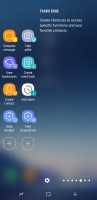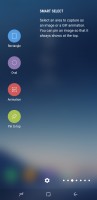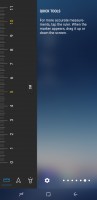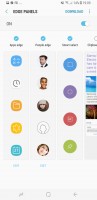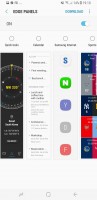 Samsung Galaxy S8 user interface: Edge panels
Then there's the iPhone 7 Plus. iOS 10 makes more use out of 3D Touch comes with enhanced lockscreen and allows third-party integration with Siri and Maps. Apple has an industry-leading software update program - you are guaranteed to get all iOS updates in the next few years as soon as they are out. However, iOS still lacks any customization options such as UI themes or icon packs.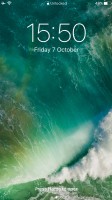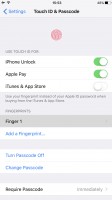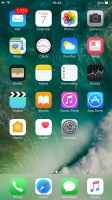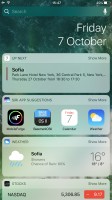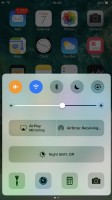 Apple iPhone 7 Plus user interface
Apple's answer to Edge panels is 3D Touch. You can use a hard press on various app icons to reveal quick actions. On system apps you're also shown an additional row of favorites, quick contacts, recent music, and other relevant app-specific content. When you 3D Touch an icon that has a widget, the widget appears along with a list of 3D Touch options. You can also 3D Touch folders now to rename them and see the apps inside that have a pending notification. Naturally, pop-up preview of pictures, web links, messages, mails, notes, and photos, is available.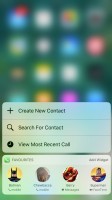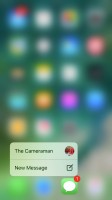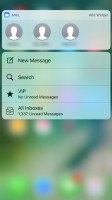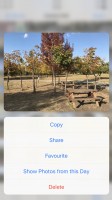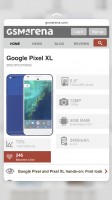 Apple iPhone 7 Plus user interface: 3D Touch in action
User interface winner: Tie. iOS is blazing fast and simplistic, but also limiting. The upcoming update to v.11 will bring a ton of new features. The OnePlus 5 boots a very customizable version of Android that looks like the stock OS, so purists and enthusiasts should be pleased. Samsung's customizations are more thorough and change the entire look of the UI - some like it, others not so much.
Loudspeaker
The iPhone 7 Plus is the only one here to have stereo speakers - OnePlus didn't feel like taking Apple's cue on this one and Samsung's been stubbornly refusing to fix this omission on its flagships for a while now. The OP5 is the loudest of the bunch, if only slightly so, and a few more dB isn't enough to beat the 7 Plus' stereo setup in our book.
| | | | | |
| --- | --- | --- | --- | --- |
| Speakerphone test | Voice, dB | Pink noise/ Music, dB | Ringing phone, dB | Overall score |
| Samsung Galaxy S8 | 66.2 | 70.5 | 72.5 | Good |
| Apple iPhone 7 Plus | 68.3 | 72.2 | 72.9 | Good |
| OnePlus 5 | 69.2 | 72.9 | 77.5 | Very Good |
Winner: Apple iPhone 7 Plus. The iPhone's stereo speakers set it apart, and the fact that they are also pretty loud helps too.
Solid audio quality
The active external amplifier part of our test brought little surprises - all three phones produced perfectly clean output as we expected. Sure, the iPhone 7 Plus stereo quality was a little inferior to the other two, but it's nothing you will notice without dedicated equipment. This leaves loudness as the deciding factor and the Galaxy S8 scores a comfortable win in that aspect. The OnePlus 5 comes in second, just ahead of the Apple flagship.
The trio also did very well with headphones and we would rate them all as great performers. Still, the OnePlus 5 took the biggest hit, falling a bit behind the iPhone 7 Plus and the Galaxy S8. Once again the higher volume gets the Galaxy S8 the victory here.
| | | | | | | |
| --- | --- | --- | --- | --- | --- | --- |
| Test | Frequency response | Noise level | Dynamic range | THD | IMD + Noise | Stereo crosstalk |
| OnePlus 5 | +0.03, -0.01 | -94.1 | 94.1 | 0.0010 | 0.0070 | -94.2 |
| OnePlus 5 (headphones attached) | +0.15, -0.08 | -94.0 | 94.0 | 0.0033 | 0.139 | -59.9 |
| Samsung Galaxy S8 | +0.04, -0.00 | -92.5 | 92.5 | 0.0016 | 0.0072 | -92.8 |
| Samsung Galaxy S8 (headphones attached) | +0.03, -0.03 | -92.3 | 92.3 | 0.0056 | 0.060 | -77.2 |
| Apple iPhone 7 Plus | +0.10, -0.04 | -93.1 | 93.1 | 0.0015 | 0.0098 | -80.5 |
| Apple iPhone 7 Plus (headphones attached) | +0.10, -0.03 | -93.1 | 93.0 | 0.0013 | 0.015 | -76.8 |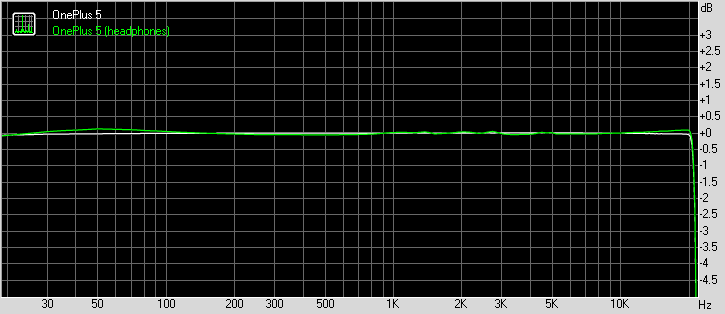 OnePlus 5 frequency response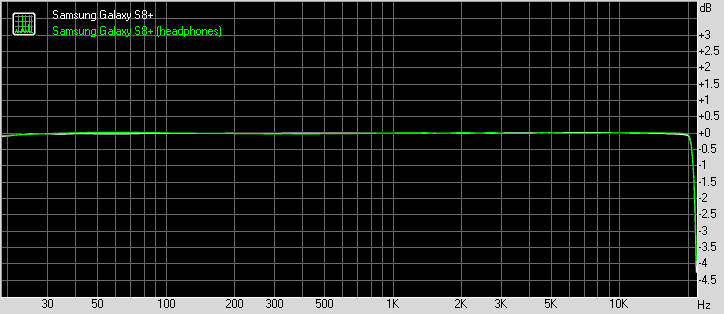 Samsung Galaxy S8+ frequency response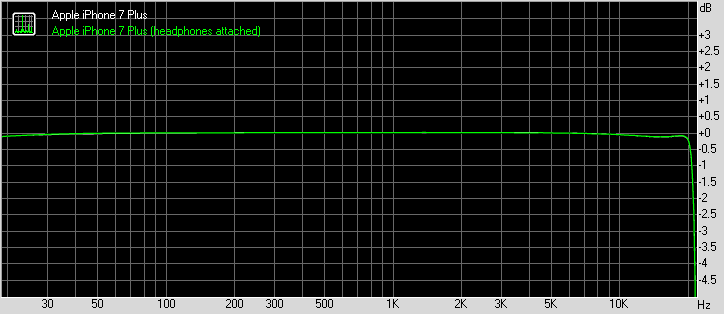 Apple iPhone 7 Plus frequency response
Audio quality winner: Samsung Galaxy S8. It was close as all three are doing great in terms of clarity, but the Galaxy S8 was the loudest in both testing scenarios.