Much has been said about the rumored dual camera of the OnePlus 5, but this design (with the two lenses positioned vertically) seems to be the most popular (with rare exceptions). Now an alleged prototype has been photographed with just that design, however there's a twist to this story - apparently, this isn't the final design.
Still, notice the lack of a rear or side-mounted fingerprint reader. This leaves the front as the only possible placement, which, in turn, means no "bezel-less" design. Again, this image doesn't represent the final design, but unless OnePlus makes a drastic change, we're unlikely to see front bezels go away this generation.
That said, a photo of the front of this OnePlus 5 unit is not available, though rumor has it that a dual selfie cam is located above the screen. And you can see the dual camera on the back, joined by what looks like a dual-LED dual tone flash.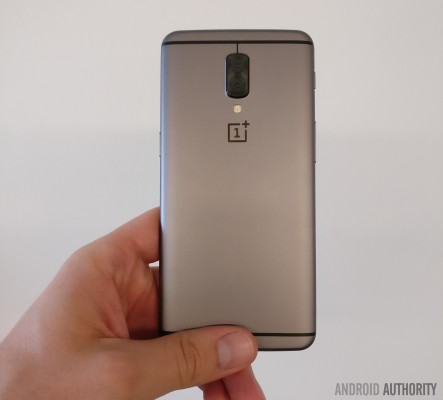 Alleged photo of a OnePlus 5 prototype (non-final)
Some bezel on the front may not be a deal breaker, but the source of the photo had some worrying things to say about price - we have already made peace with a $450 or so price tag, but 1+'s growing confidence may push them to mainstream flagship prices - as high as $650.
Granted, two dual cameras, 8 gigs of RAM, a bigger, faster charging batteries are not cheap. Not to mention the new Snapdragon 835 and QHD screen that the OnePlus 5 will allegedly have.
We'll find out the final decision on design and price sometime in the summer.
D
Awesome specs from OnePlus again. If they price it right, put a large battery & MicroSD card slot and don't kill the 3.5mm headphone jack, they have a "flagship killer" on their hands!
?
i Believe this will happen.. 2 version of oneplus killer flagship **v1 : oneplus 5 ** -flat screen - -sd 835 - -with jack - - IR Blaster- -dual cam ( Normal + monochrome ) - -and other features- **v2 : oneplus 5e**...
D
Service for my S6 had been horrendous, won't buy Samsung again. Definitely interested in this and hoping this is the real design and not a silly flimsy curved design.
ADVERTISEMENT