The OnePlus 5 is coming this summer, that's already been confirmed. And yes, it will be called OnePlus 5 not OnePlus 4 because of tetraphobia. The company's CEO, Pete Lau, has teased the upcoming device once so far, but he failed to mention any specifics back then.
Things have changed, and OnePlus seems to be ready to start a teaser campaign for its next handset, one that will reveal its specs bit by bit. This is a very familiar strategy that OnePlus has used before, and with some success - it basically keeps its name in the news week after week.
So the first revelation regarding the OnePlus 5 is out now, but it's as unsurprising as can be. Pete Lau has confirmed that the phone will be powered by Qualcomm's Snapdragon 835 chipset, shocking absolutely no one. That's the top SoC third party Android makers can use at the moment, and the OnePlus flagships have always come with the best Qualcomm had to offer at any given time. Plus, all the leaks and rumors we've seen so far about the OnePlus 5 have mentioned the SD835 too.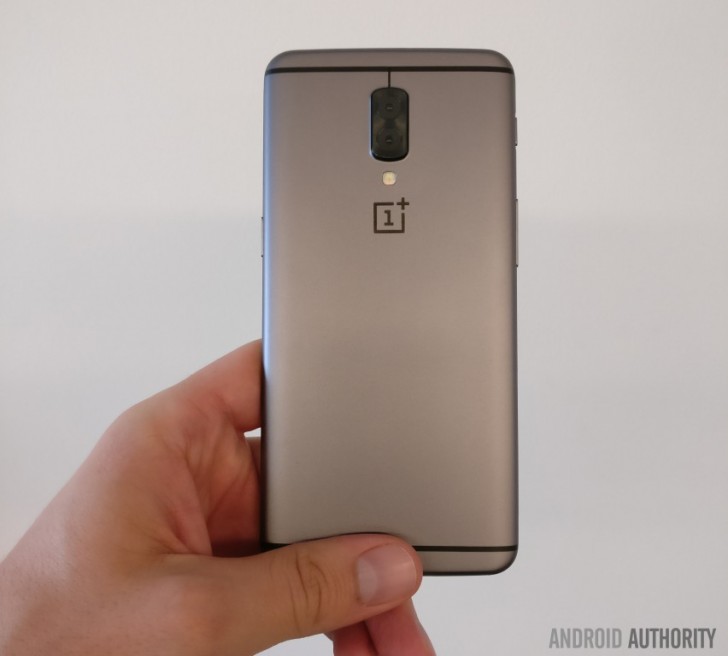 Alleged OnePlus 5 prototype
Lau says OnePlus has also focused on improving touch latency on the 5 (that was a sore spot in the company's previous flagships), as well as a better "overall feeling of smoothness". Undoubtedly this was inspired by Google's work in these areas in the Pixel and Pixel XL, and we hope more Android device manufacturers follow suit. On the OnePlus 5, the apps you use most will be prioritized by the OS, while the ones you hardly ever touch won't get to negatively impact performance.
Undoubtedly, more teasers revealing other specs for the OnePlus 5 are to follow, so stick around.
Source | Via | Image source
D
Now a days Iam opening GSM site only for One plus 5 updates... Eagerly waiting for the launch...
D
This is hardly surprising news. The surprising news would be if it had a MicroSD card, along with FM Radio and IP68 ingress protection.....
D
I would say OP5 but it is much bigger than an iphone 5 so better try some 5.5" phones at a local store and see if this dimension is good enought for you .
ADVERTISEMENTS