Earlier we saw Carl Pei teasing the portrait mode of the upcoming OnePlus 5T and rumors have suggested an upgraded hardware. A camera review posted before the official unveiling reveals what the rumors did not - that 5T's dual camera will drop the zoom lens.
Instead, the second sensor will focus on low-light photography and portrait mode. It reportedly has the same field of view (i.e. no zoom) and the same f/1.7 aperture as the other sensor. Its resolution was increased from 16MP to 20MP though there's no additional OIS for it.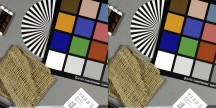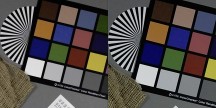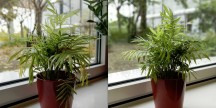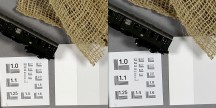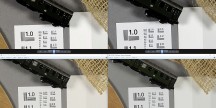 OnePlus 5T (left) vs. OnePlus 5 (right)
The eager testers found that the OnePlus 5T switches over to the second camera at around 3.5 lux (quite dark). As you can see that helps the image quality – the 5T does notably better than the OnePlus 5.
As for the bokeh of portrait mode, it doesn't look like a massive improvement over the current model. Portraits of humans (with no stray hairs) turn out better, but the edge detection of the digital bokeh still leaves something to be desired (e.g. it failed on trees).
Source (in German)
D
I'm afraid you interpreted the source incorrectly. Picture number 3 is not 5 vs 5T, it is 5T both times: left picture is the 16MP sensor with illumination of the test objects at 4 Lux, right picture is the 20MP sensor after reduction of the illuminat...
P
It's one of the best phones I have ever used. Still as snappy as it was on day 1. There robustness is unchallenged. This is precisely the reason why Sony has a massive fan following even in android realm.
o
one plus 5 has fantastic camera .its processing is bad. i am using goggle camera, its much better
ADVERTISEMENTS