Camera
The OnePlus 5T has a dual camera on its back, and it's a solution we haven't seen before: both cameras have the same focal length equivalent and see the world in color. So it's not a zoom-capable setup like on the Galaxy Note8 or the iPhones, and it's not a color/monochrome pair like Huawei does (and Xiaomi, on occasion). The idea is that in low light the phone combines photos from the two cameras in an attempt to improve image quality.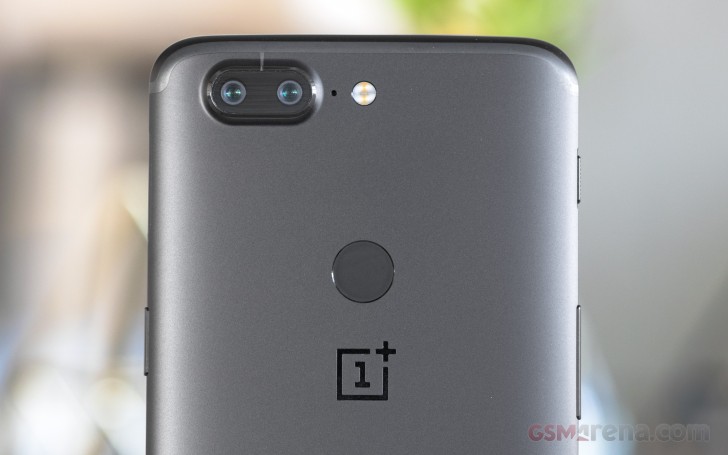 The primary camera is a 16MP unit, while the secondary one is 20MP, both sensors courtesy of Sony, and both paired with f/1.7 aperture lenses. You're still getting a 2x toggle in the viewfinder, but it's digital zooming as both lenses have the same focal length and field of view.
We took a few quick shots around the office to get some first impressions, and things are looking good (we're not talking about the weather, obviously). Here's a sampler.
We also went out for some night shots around the usual locations. We won't be passing any verdicts just yet, but the results look promising.
The lack of a telephoto cam doesn't mean there's no portrait mode, on the contrary. It gives you an approximate live preview, but the end result is only visible later in the gallery.
Of course, you can use it to isolate subjects that aren't people.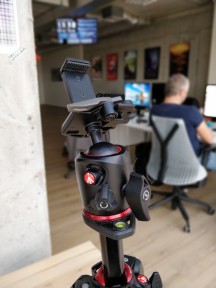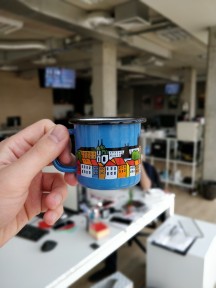 Portrait mode used for non-portraits
Some people would only take a selfie with the rear camera in a mirror, but the rest would be curious to learn that the selfie camera on the OnePlus 5t is unchanged from the previous model - it's another Sony contribution, a 16MP sensor behind a f/2.0 lens. Down below, you can find a couple of samples.
Benchmarks
We like synthetic benchmarks as much as the next guy - who doesn't enjoy putting a number to signify performance and ponder over differences in the single-digit percentages. So here is how the OnePlus 5t performs in a few of our favorite benchmark apps. Granted, it's using the best silicone Qualcomm has to offer this year, so performance is quite expectedly top notch.
GeekBench 4.1 (multi-core)
Higher is better
Apple iPhone 8 Plus
10037
Samsung Galaxy Note8
6784
Huawei Mate 10 Pro
6783
Samsung Galaxy S8+
6754
OnePlus 5T
6701
Huawei Mate 10
6625
OnePlus 5
6604
Samsung Galaxy Note8 (SD 835)
6590
Sony Xperia XZ1
6541
HTC U11
6393
Samsung Galaxy S8+ (SD 835)
6301
Sony Xperia XZ Premium
5460
GeekBench 4.1 (single-core)
Higher is better
Apple iPhone 8 Plus
4232
Samsung Galaxy Note8
1987
Samsung Galaxy S8+
1986
OnePlus 5T
1960
OnePlus 5
1932
HTC U11
1919
Huawei Mate 10 Pro
1902
Huawei Mate 10
1882
Samsung Galaxy Note8 (SD 835)
1862
Sony Xperia XZ1
1840
Sony Xperia XZ Premium
1836
Samsung Galaxy S8+ (SD 835)
1832
AnTuTu 6
Higher is better
Apple iPhone 8 Plus
188766
OnePlus 5
180331
OnePlus 5T
179790
Huawei Mate 10 Pro
178510
HTC U11
177343
Huawei Mate 10
175426
Samsung Galaxy Note8 (SD 835)
175153
Samsung Galaxy S8+
174070
Samsung Galaxy Note8
172425
Samsung Galaxy S8+ (SD 835)
168133
Sony Xperia XZ1
144462
Sony Xperia XZ Premium
144223
Basemark X
Higher is better
Samsung Galaxy S8+
43862
Samsung Galaxy Note8
40890
Huawei Mate 10
40809
Huawei Mate 10 Pro
40232
OnePlus 5
38844
OnePlus 5T
38656
Sony Xperia XZ1
38583
Sony Xperia XZ Premium
38507
HTC U11
38399
Samsung Galaxy Note8 (SD 835)
37211
Samsung Galaxy S8+ (SD 835)
34951
That seems to be all for now. We're busy writing the review applying the usual level of scrutiny and getting all the numbers, the truly important ones too, so stay tuned.