OnePlus 6T was announced at the end of October at several regional events, one of them in New York, United States. The US unveiling made the headlines with the partnership between the manufacturer and T-Mobile, revealing its support for both CDMA and GSM networks.
The new flagship now supports Band 13, certified for use on Verizon Wireless. These improvements in usability led to 86% increase in first-day sales of OnePlus 6T when compared to its predecessor OnePlus 6.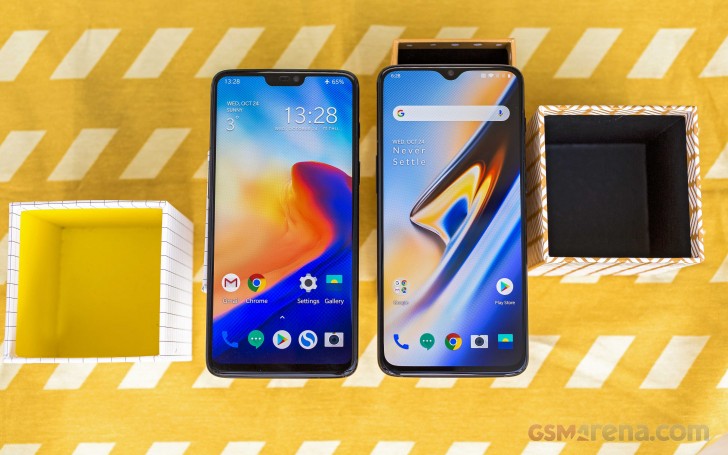 OnePlus 6 vs OnePlus 6T
The information was reported first by XDA Developers, who also clarified that OnePlus managed to sell 1 million units in the last three weeks. With the positive sales trajectory of the OnePus 6T, the new phone is on track to become the best selling product of the company.
OnePlus 6T costs $549 if you go for the Mirror Black 6/128 GB edition. The price can go as high as $629 for an 8/256 GB Midnight Black phone, but T-Mobile is offering the device with a monthly payment plan for customers with an average or better credit score.
S
Traded in an s6 for that 50% off deal at tmo. Best phone ive ever used. I pick up a new flagship device every 4 months but this phone is probably gonna be my main phone for a long while. Biggest complaint i have is the speaker. Its so easy to c...