Camera
You know how it's pretty much gospel now that with a OnePlus device you get most of what a $999 handset offers for a fraction of the price? That's true, and it's also true that one of the places where there is a noticeable difference (and not one that bodes well for OnePlus) is the camera. That holds true for the 6T as well. Don't get us wrong, it doesn't come with bad cameras, they're just definitely not up there with the best, that's all. While most of the OnePlus 6T is really high-end, the cameras are just upper mid-range.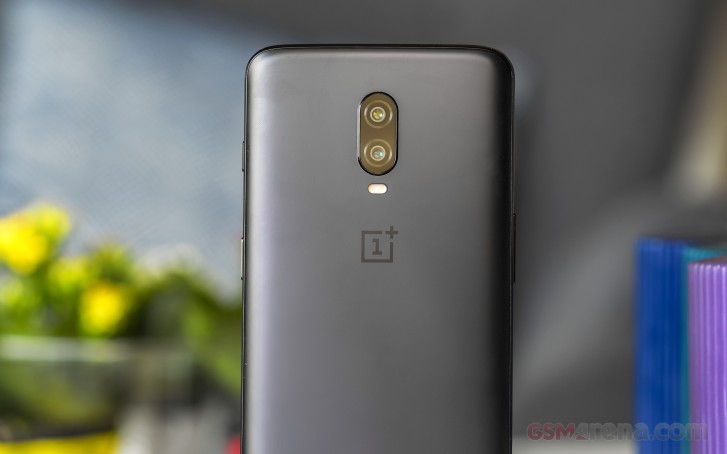 And yes, we can't not mention the glorified 20MP depth sensor on the back. Pretty much all of its competitors have now settled (pun intended) for systems with a main shooter, a telephoto one, and an ultra wide-angle one. There's a reason why everyone is doing that (with slightly different interpretations, but still), and that is that it works well within the confines of phone hardware.
The 6T inherited the second shooter on the back from the 6 and it still feels like a waste of resources to us. No matter how cheap that second sensor is, there's no point in having it so the company would've probably been better off just offering one rear camera - and perhaps splurged for a slightly better specced main sensor with the money it didn't spend on the useless secondary one.
Camera quality
Rant aside, let's get into the 6T's actual camera performance. You'll get very good images when there's sufficient ambient lighting, which is unsurprising but also the bare minimum we'd expect from a high-end device nowadays. Shooting with Auto everything (including Auto HDR) is the standard for long-term reviews in order to emulate the way most people would use their phone, and in this mode the 6T's images have very good dynamic range and detail levels.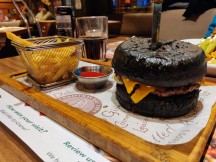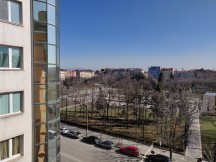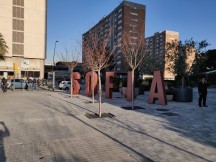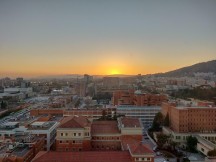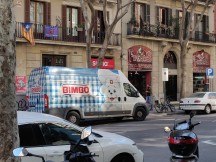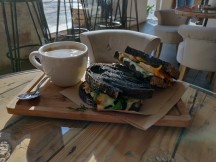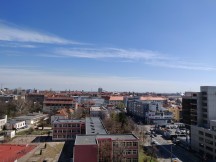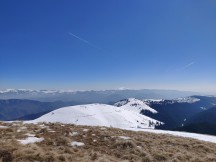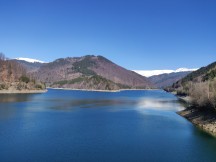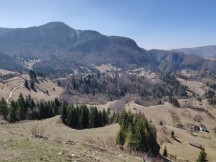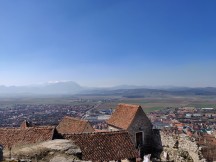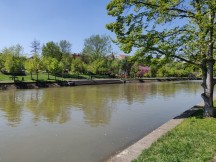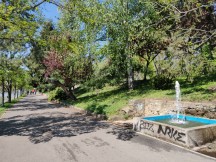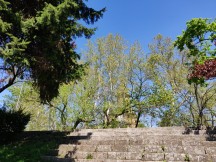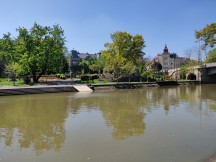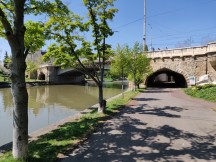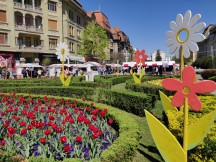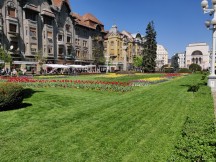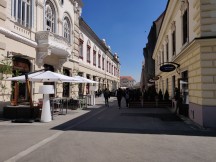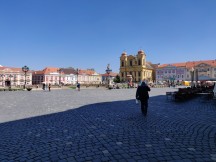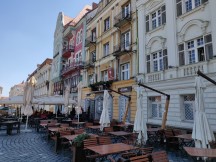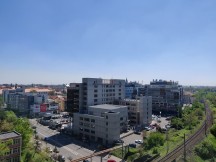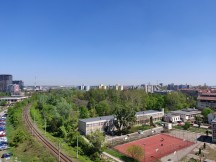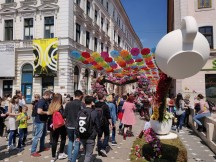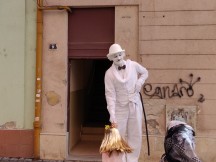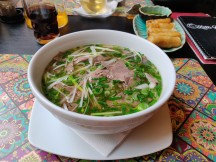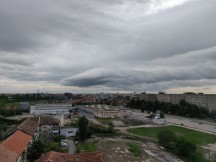 OnePlus 6T camera samples, daytime
In fact, the dynamic range is perhaps one of the best attributes of this camera owing to the very capable HDR mode which is always on by default. And best of all, it shows you the HDR image straight in the viewfinder before you've taken the shot.
There's some noise usually, but not enough to jump out at you unless you're cropping or zooming into your shots. Colors are pleasant, if not 100% accurate, but there's no crazy boosting going on here like in some other phones.
There's a 1x/2x zoom button in the camera viewfinder, which is perplexing because the 6T doesn't have a dedicated zoom lens. Basically what this does is save you the effort it would take to capture something in "1x" mode, crop, upsample, and sharpen a bit. That's it. Useful? Maybe in some cases. But you know what would have been even more useful? An actual 2x zoom lens.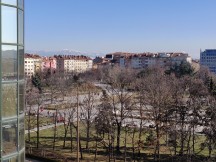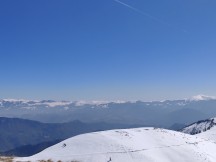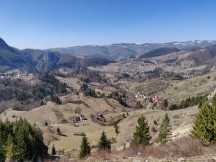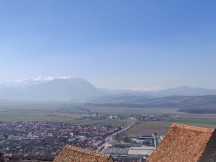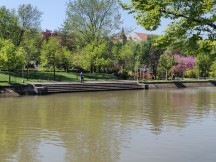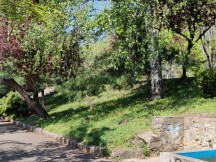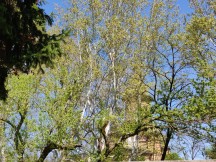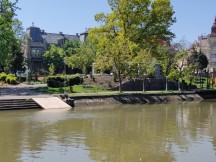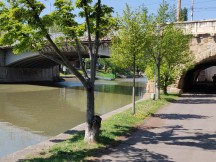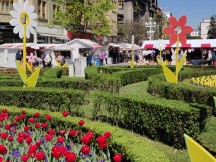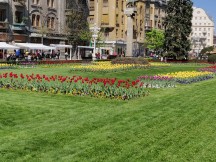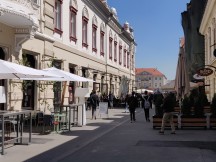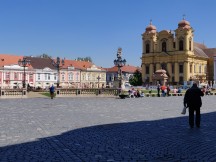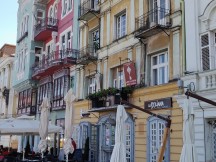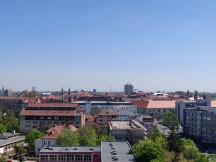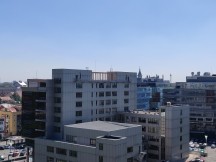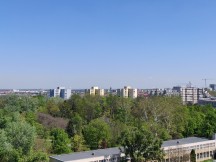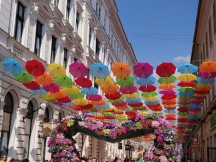 OnePlus 6T camera samples, daytime, 2x zoom
When low light comes around, the 6T still produces quite decent shots, with good color preservation and detail levels as well as noise reduction that seems to work well and not go overboard. However, these are far from class-leading night photos. They're usable for the most part, but you won't be very impressed.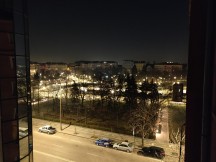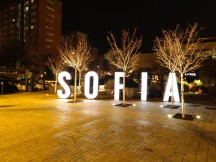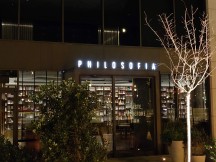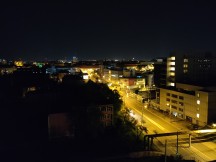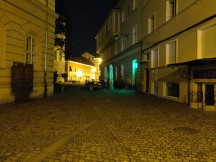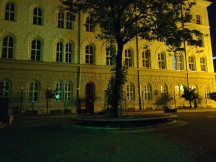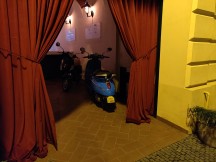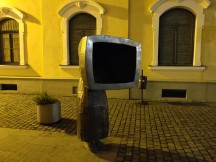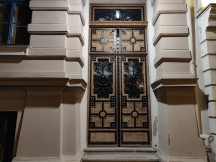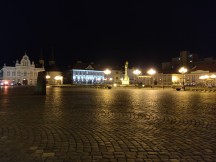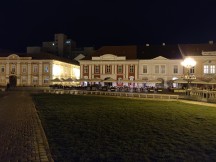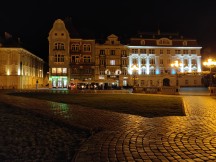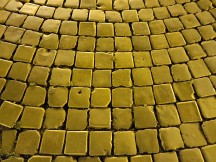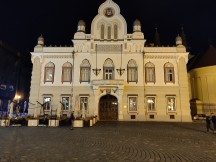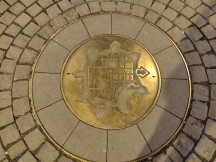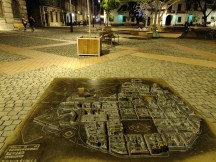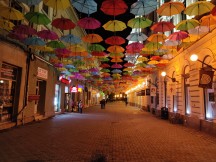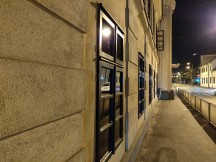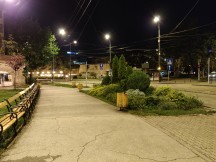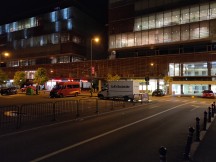 OnePlus 6T camera samples, nighttime
You can also use the 2x zoom mode at night, and the results will probably not impress you very much - but some are still usable. There are odd differences in color rendition at times before a 1x shot and a 2x shot, for some reason.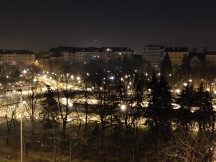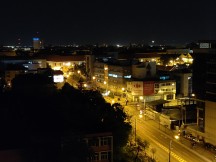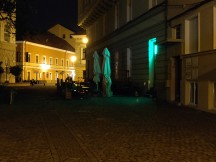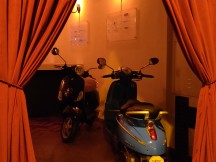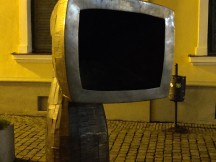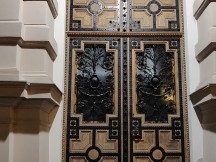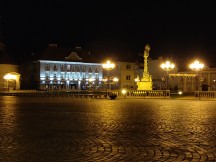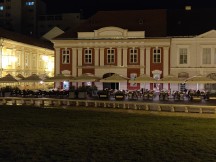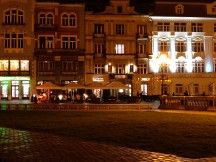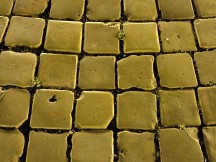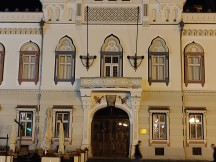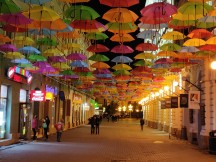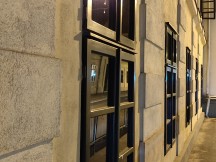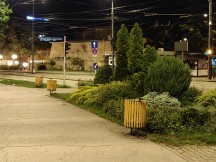 OnePlus 6T camera samples, nighttime, 2x zoom
The dedicated night mode (called Nightscape) seems to be there just because all of OnePlus' competitors are doing something like that. With Nightscape you sometimes get results that are less sharp than with the regular mode, and keep in mind this requires you to keep the phone as still as possible for around 3 seconds in order to capture the longer exposure, and then there's lengthy processing involved too, which will prevent you from taking an additional picture for a few more seconds. So overall it's rather cumbersome to use - but that wouldn't have been such an issue if its results were worth it. As it stands, however, they're usually not.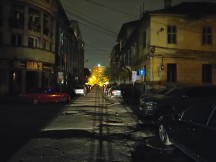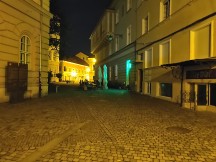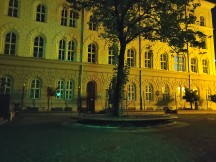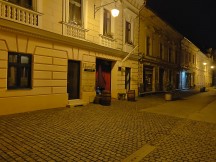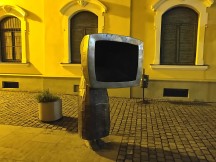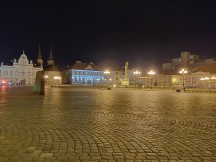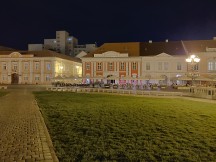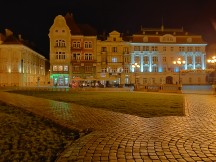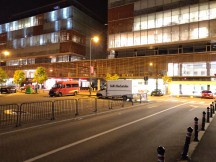 OnePlus 6T camera samples, Nightscape
Selfies come out very good with adequate lighting, with high levels of detail preservation. That said, there seems to be a bit of "dynamic contrast" going on here, with dark greys being shown as black. Also the HDR kicking in has a weird effect on overall sharpness, lowering it. Night time selfies are adequate in most cases, but will obviously suffer the more the ambient light levels go down.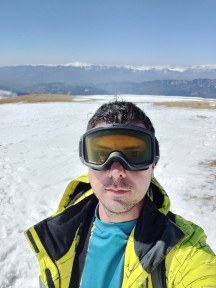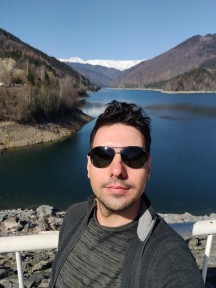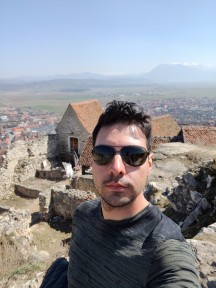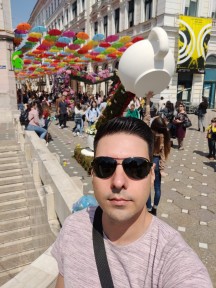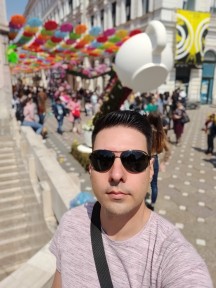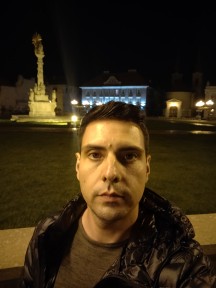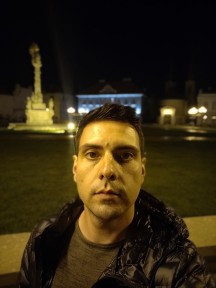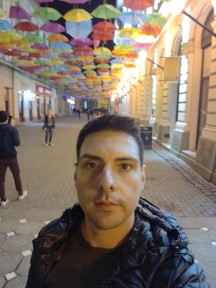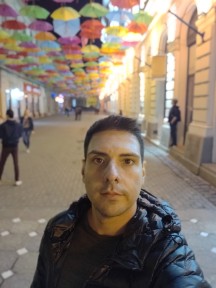 OnePlus 6T camera samples, selfies
There's portrait mode for the selfie camera too, of course, but since it's working with one sensor there's haloing around the portrait's subject.
Camera app
The OnePlus camera app is pretty similar to what it's been for more than a year now. Like in many other such apps, you swipe across the viewfinder to switch between modes, but there aren't as many of those here as you might expect if you're coming from a different handset. Video, photo, portrait, and Nightscape, and that's it. The rest of the modes are hidden in a menu that you can access by 'pulling' the area which contains the shutter button in the direction of the very small arrow that sits at the edge of the viewfinder.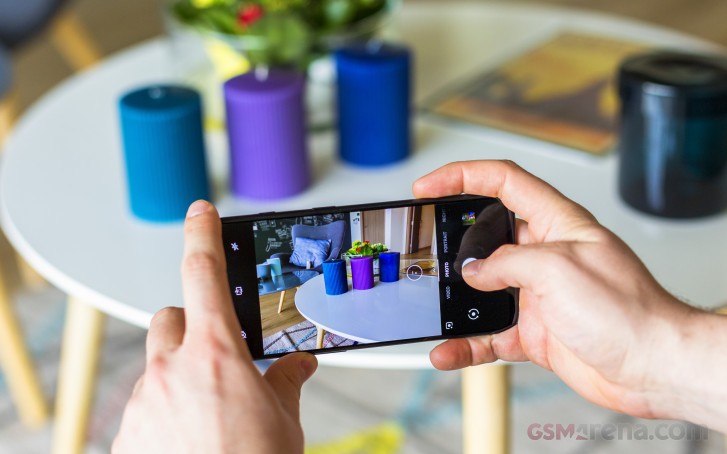 This can be difficult to figure out if you're not prone to noticing every single minute detail on the screen and we don't feel like it's the most user-friendly way to go about things. The Settings button is buried in that 'drawer' too, whereas it could have been a shortcut at the top of the viewfinder, for example. Once you've pulled the drawer, you can pick Pro Mode, Time-lapse, Panorama, and Slow motion as well.
Switching from 1x to 2x magnification, even if that means just cropping on the sensor, sometimes takes a second or so and results in a UI stutter - the only one we've ever seen on the 6T, in fact. Also, when shooting in Nightscape mode, after the initial capture that takes a few seconds the "processing" part sometimes randomly takes a very long time - like 10-20 seconds, during which you can't snap another photo. That could be just a bug. Anyway, considering that the results you usually get from Nightscape aren't stellar (pun intended, yes), at least when shooting handheld, this is probably not going to be an issue you run into a lot.