OnePlus has already sent out the update to Android 10 to the OnePlus 7 and OnePlus 7 Pro, both phones launched earlier this year with Android 9 Pie on board. While that's great, there's a third device that hasn't so far been talked about in this regard, and that is the OnePlus 7 Pro 5G.
The company's first 5G smartphone has strangely been left out of its Android 10 rollout announcements, and now we know why. In a post on the OnePlus forums, CEO Pete Lau has revealed that the OnePlus 7 Pro 5G is only going to receive the update in the first quarter of next year (until the end of March, that is).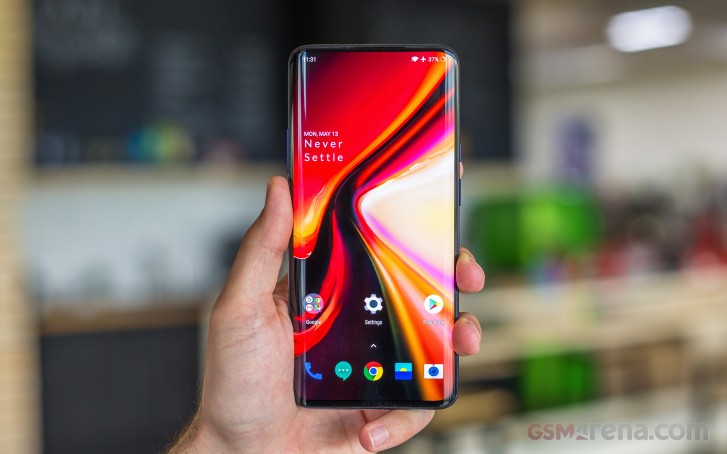 Lau says 5G "requires a deeper level of understanding and more rigorous tests, debugging and optimizations to be done" to both software and hardware, and that "to achieve the best experience possible", OnePlus had to "make system optimizations from the fundamental system architecture, in order to deliver a truly fantastic 5G experience". In Lau's own words, the "daunting challenge" facing the company in this regard is unprecedented.
It's an "arduous and time-consuming process", but OnePlus promises that it will "undoubtedly overcome these obstacles" and deliver Android 10 "as soon as it is ready", which at this point, "based on the current R&D progress and compatibility with various partners", means during the first quarter of 2020.
Lau also promises that in the future there will be additional updates to come for 5G smartphones, without going into any more details.
S
I feel let down by the long delay in gaining the Android 10 update. When will it be delivered or an update that fixes bugs?
?
The fact that it supports 5g makes it futureproof. Some of my older phones didn't have 4g (back when 4g wasn't mainstream) and I missed out on using the phone since it lacked 4g. 4 years later 5g will be the norm. One can use a 4 year old phone and...
A
Hmm, I got a Chinese variant of the K20 Pro and it's already been updated to Android 10!
ADVERTISEMENT