After having been released in India yesterday, the OnePlus 7 Pro is now also available to purchase in the US. You can get it straight from the company's online store starting at $669 for the model with 6GB of RAM and 128GB of storage. If you want 256GB instead, you'll need to decide between 8GB or 12GB of RAM. The 8/256 model retails for $699, while the 12/256 variant costs $749.
The 6/128 version is only available in Mirror Gray, while the 12/256 iteration is only offered in Nebula Blue. Both colors are up for grabs if you go with the mid-tier model, and a third will join them for that soon - we're talking about Almond (read:pink/gold-ish).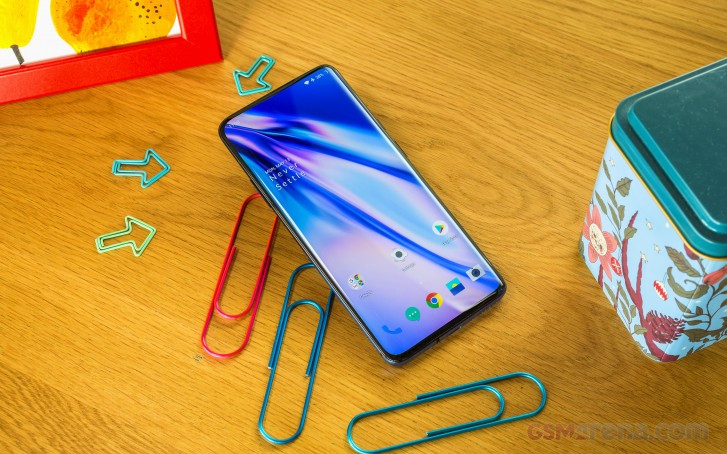 You can also buy a OnePlus 7 Pro at T-Mobile, but note that the magenta carrier only sells the one with 8GB of RAM and 256GB of storage. With the carrier's installment plan, you pay $29.17 monthly for two years for the device. The full retail price is the same as it is at OnePlus - $699.
Up north, the phone has also gone on sale in Canada, through the OnePlus online store over there. The color options are exactly the same as for the US, while the prices are as follows: 6/128GB CAD 999, 8/256GB CAD 1,049, 12/256GB CAD 1,119.
If you're interested in the OnePlus 7 Pro, don't miss our in-depth review.
_
Dear ONE + , your phones are NOT affordable. The $699 price tag for 128GB storage for 7T or 7Pro needs to be $699(Canadian Dollars).YOU ARE WAY OVER PRICED.
D
How to buy mobile in Canada or us
r
thats actually good, i was mostly bothered by this too. (taken from their websites faqs) "Why do you base your stats on page views rather than unique visitors? We measure internet usage trends. To accurately measure usage, we have to base our ...
ADVERTISEMENTS