OnePlus 7 Pro jumps onto the DxOMark podium with its triple rear camera
DxOMark teased its upcoming review of the OnePlus 7 Pro's cameras a couple of weeks ago, and today it's gone live. The Chinese company's latest flagship smartphone has made the podium of the DxOMark rankings. Its 111 overall score is just one point shy of what the two devices tied for the lead have accomplished - the Huawei P30 Pro and Samsung Galaxy S10 5G both got 112.
As you'd expect from the score being so close, the OnePlus 7 Pro boasts excellent results in almost all photo and video sub-scores of DxOMark. The phone has a wide dynamic range that preserves highlights as well as shadow details, exposures are excellent, and contrast is good in all lighting conditions.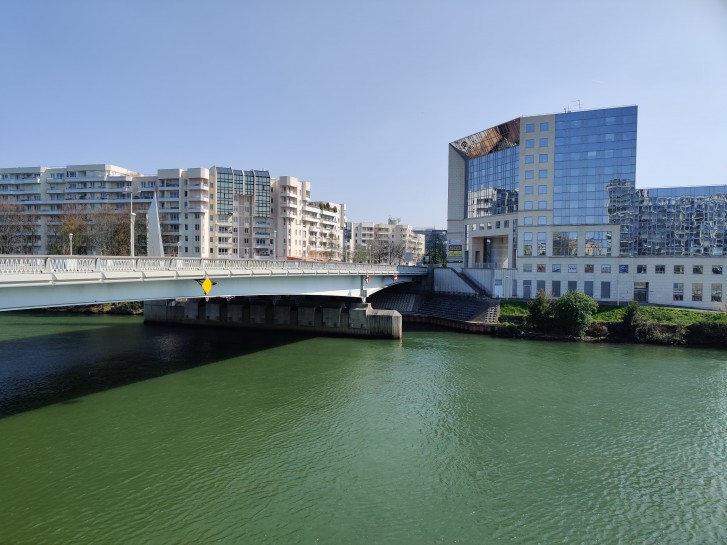 OnePlus 7 Pro camera sample from DxOMark
Color reproduction is "outstanding", especially for outdoor images in sunny conditions, where the white balance stays neutral and strong saturation makes for vibrant hues. The texture-versus-noise tradeoff is well-controlled, with plenty of detail everywhere. This is most obvious in outdoor or brightly lit scenes, where noise is barely visible. On the other hand, there is some loss of texture in lower light conditions, with noise becoming noticeable in dark parts of the image.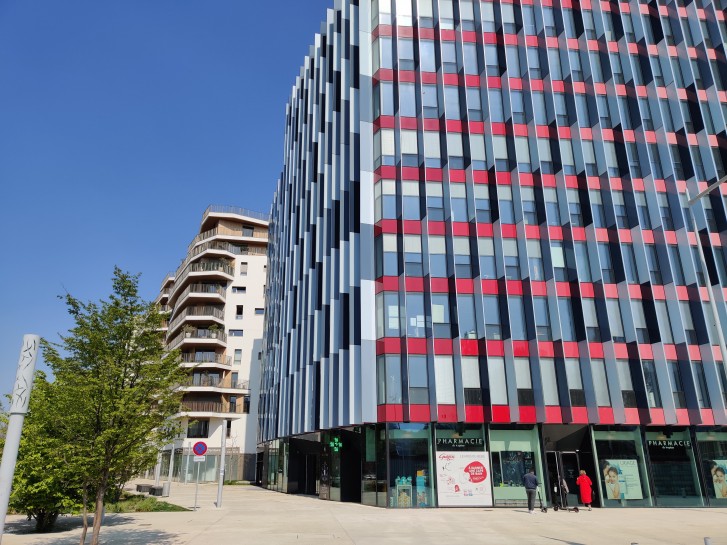 OnePlus 7 Pro camera sample from DxOMark
When it comes to bokeh simulation, the OnePlus 7 Pro rivals the Galaxy S10 5G and P30 Pro packing one of the best Portrait modes out there. You get good depth estimation, generally accurate subject masking, a pleasant blur gradient, and a natural look to the background blur.
The 7 Pro's zoom lens delivers excellent results at close range, while at medium range noise is more prevalent and color slightly more desaturated than in standard shots. Regardless, the level of detail is good. At long zoom distances, however, image quality deteriorates quickly, compared to the Huawei P30 Pro and its periscope-style 5x lens.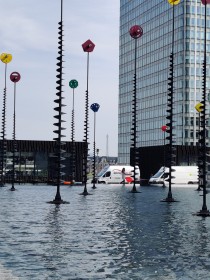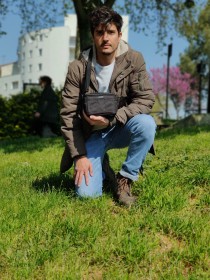 OnePlus 7 Pro DxOMark samples: zoom (left), bokeh (right)
The OnePlus 7 Pro is a "versatile all-rounder" video recorder, excelling for fine detail preservation. It has a good autofocus system that ensures sharp, detailed videos. That said, the stabilization system is less efficient at reducing walking-induced camera shake and artifacts than some of its competitors.
Video exposures are "bright and punchy" in the vast majority of cases, but footage gets a little dark in extreme low light. Additionally, dynamic range is slightly limited in high contrast environments. Colors are rich and vibrant especially when shooting outdoors. White balance stays accurate (as do skin tones) even under lighting or scene changes.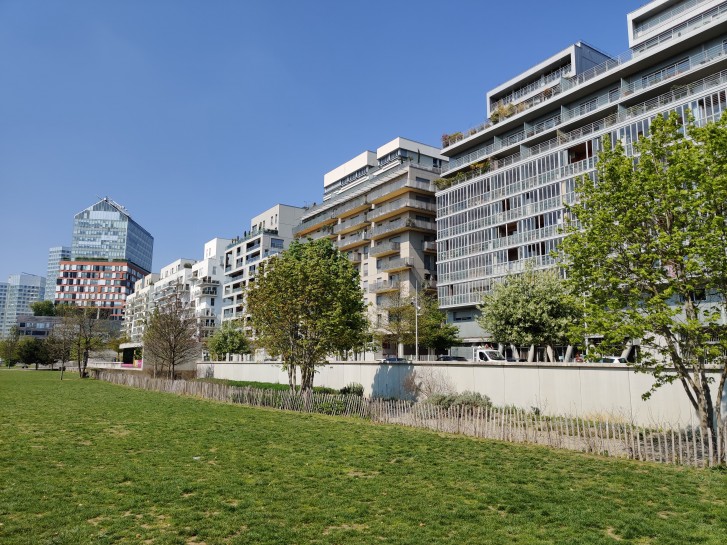 OnePlus 7 Pro camera sample from DxOMark
The selfie cam gets an 86 score from DxOMark, which places it close to the top group in its selfie ranking. For photos the OnePlus 7 Pro's front-facing cam delivers good color and skin tone rendering and exposure on faces in most situations. There's a decent level of detail when shooting at close and mid-range distances. Notably it has the best selfie camera flash DxOMark has ever tested.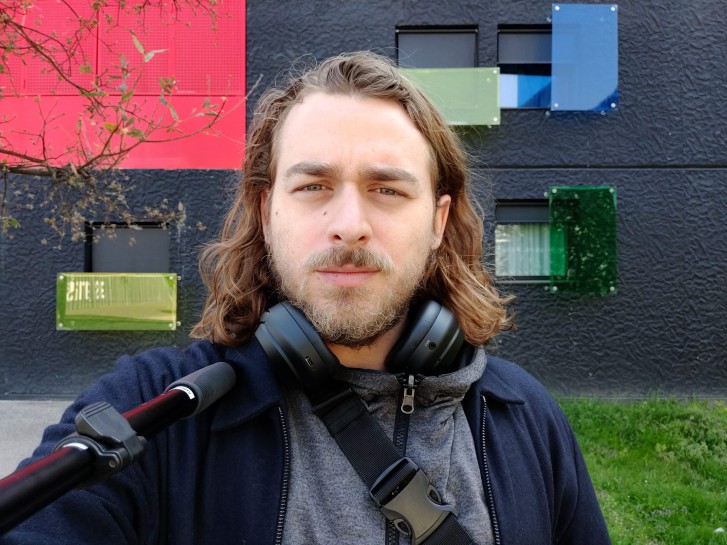 OnePlus 7 Pro DxOMark selfie sample
On the flip side there's a narrow depth of field and since the camera doesn't have autofocus for group selfies the people at the back may be out of focus. Shooting with a selfie stick isn't recommended either if you want your face to be perfectly sharp. Under indoor illumination and in low light noise levels go up, and there's noticeable perspective deformation on faces close to the edges of the frame. The selfie cam's bokeh mode produces natural looking results, but the images often come with subject isolation artifacts.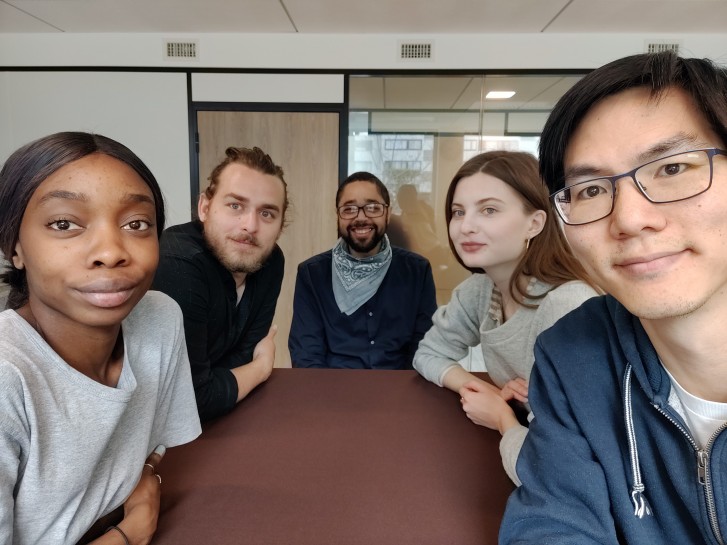 OnePlus 7 Pro group selfie sample from DxOMark
Video footage from the front facing shooter shows good target exposure and natural skin tones mostly, and while the stabilization system does its thing some camera shake while walking is still noticeable. Noise and noise-related artifacts are also rather obvious in low-light footage.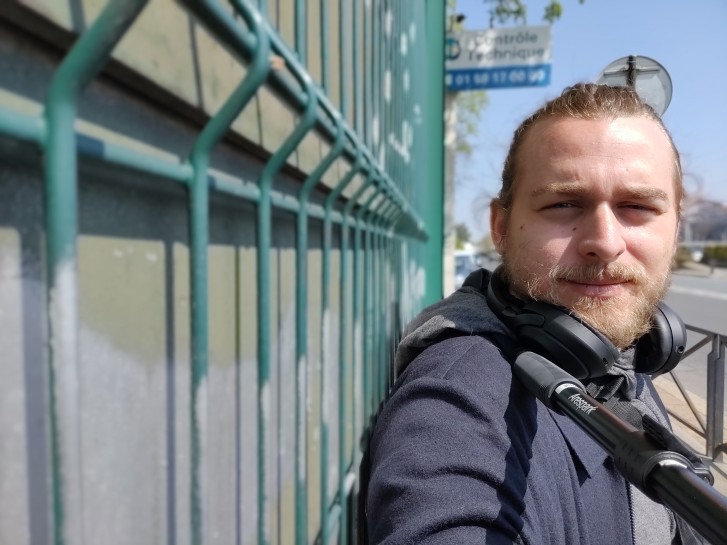 OnePlus 7 Pro selfie camera Portrait mode sample from DxOMark
If you're interested in taking a deep dive into the nitty gritty of DxOMark's review, make sure you reach the Sources linked below - the first for the rear cameras, the second for the selfie shooter. And don't forget to read our very own in-depth review of the OnePlus 7 Pro.
It's too much to ask for, for a company that is now largely based on advertising, all the hardware and most of the software comes from Oppo, and Oppo users are not the kind of people who complain about realism, they in fact embrace beauty modes and f...
Indeed, but as they DO measure distances, the faking should be more clever blurring more for objects far from the focus plan than near to. Actually it should depend on a (user selectable) DoF, It is not difficult to find functions for what ...
ADVERTISEMENTS