To say that the OnePlus 7 Pro is a success in China would be an understatement. The phone is enjoying the limelight and is apparently outselling rival Samsung Galaxy S10+ on Chinese soil by a factor of ten. According to sales data from popular online retailer JD.com, OnePlus sold 250,372 units while Samsung only managed to ship 23,266 units of its flagship.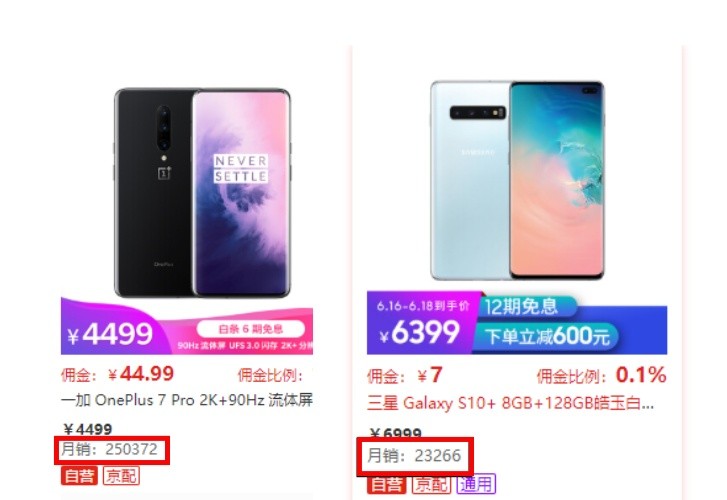 The obvious difference in price between the two handsets surely comes into play here as the OnePlus 7 Pro is CNY 2,490 ($359) cheaper than the S10+ even though it boasts 256GB storage compared to the 128GB on the Samsung flagship.
Almost a month ago when the phone was launched in China it sold out in a matter of minutes as the company was left with inefficient stock. The demand was so high that OnePlus had to redistribute supply in other markets to meet the Chinese users' interest.
M
I think Every brand has its value, thats why I have always avoided the flagship brands. Think if Samsung brand value is 20% and oneplus 5% than while purchasing a 100$ phone mean you are getting a 80$ of product where oneplus gives you a 95$. Dont pa...
H
True! I agree that it is hard to recommend the 1+ in certain places and the S10 series or the P30 series is a better option. Samsung is indeed Number 1 and Oneplus is nowhere close, why you ask? Because Samung is more than 2 decades old in the s...
ADVERTISEMENTS