OnePlus 7 update improves camera, latest 7 Pro update halted (hotfix available)
Due to a bug in the tap-to-wake feature in OxygenOS 9.5.9 for the OnePlus 7 Pro, the release of that update has been halted. Today, the company is releasing a hotfix – OxygenOS 9.5.10. The changelog is the same, with the addition of squashing that bug.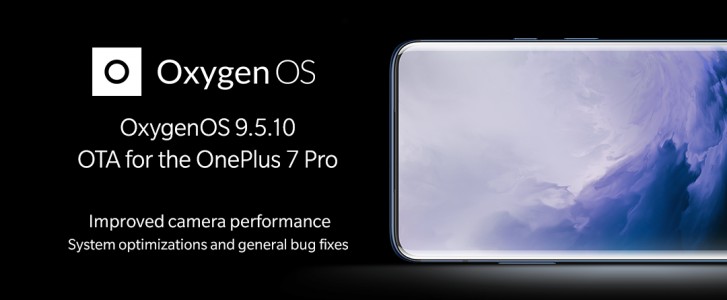 Meanwhile, the OnePlus 7 is getting OxygenOS 9.5.7, less than a month after v9.5.6. This update brings many of the improvements the Pro received, starting with a tune-up of the camera.
The image quality of 48MP JPGs shot in Pro mode has been improved. The photo stitching in Panorama mode has been revamped as well. OnePlus also sped up mode switching in the camera UI and improved the autofocus.
Other changes include optimized sensitivity of auto brightness, improved accuracy of the GPS when the screen is off, plus sound enhancement for Bullets Wireless 2. Swedes on Three and Telenor are getting VoLTE and VoWiFi support.
Note that both the OnePlus 7 and 7 Pro updates are rolling out in stages. A limited number of users will get the updates today and if there are no more bugs, the rollout will be expanded in a few days.
S
IMO, OnePlus don't have much phones to update so they're like Apple, less phones=more time to spend on each of them. Compared to other companies that release 10-20 phones each year.
g
Because it's not that hard to improve optimization and adding new features in android os, i develop custom roms for devices and it's seriously not that hard, other companies just don't care that's all
S
How OnePlus is able to give updates so fast and all others who are much bigger in numbers and sales are not able to do it?