Back in 2019, OnePlus made the 7 and 7 Pro official in mid-May, but a new rumor says the company may be employing a different strategy this year.
According to one Twitter leakster, we should expect to see the OnePlus 8 and OnePlus 8 Pro being launched either in late March, or sometime in April. That would signify a shift in strategy for the Chinese company, as apparently it's now trying not to come out with its new flagships too late after companies such as Samsung, Huawei, Oppo, and Xiaomi show their newest wares.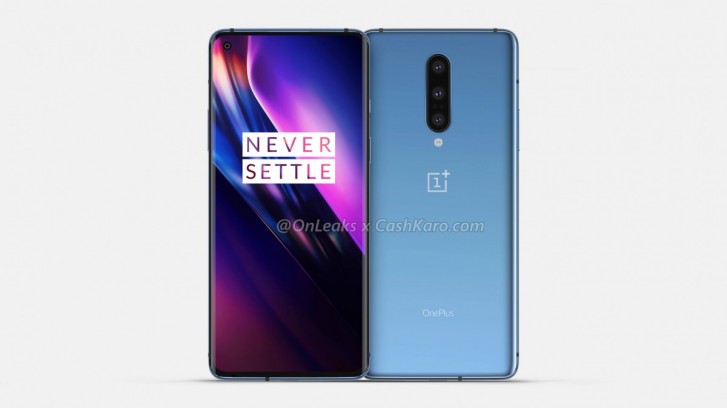 Alleged OnePlus 8 render
Obviously this is one rumor that you should definitely take with a pinch of salt, especially as it hasn't been confirmed yet - even by other leaksters. Although, given the fact that we've already seen both the OnePlus 8 and the OnePlus 8 Pro in leaked renders, it would make sense for their launch not to be very far off.
It's unclear whether the rumored OnePlus 8 Lite would be launching alongside the 8 and 8 Pro, but that's the most logical thing that could happen.
G
Whoopi...in India....who cares. I said I want a good cheaper phone...not a cheap cheaper phone. and I'm definitely not worried about my phone being water proof... I'm not stupid enough to drop my phone in water. OnePlus just makes very...
?
Indians are price conscious.
My thoughts exactly..and the bezels actually look a tad bigger on the 8/8 Pro
ADVERTISEMENTS