OnePlus 8 and 8 Pro to be revealed on April 15, the OnePlus 8 lite is getting delayed
OnePlus has reportedly scheduled an event for mid-April to reveal its new flagship models - the OnePlus 8 and 8 Pro. It will be held online event due to the COVID-19 outbreak, which also caused delays in development (the company originally planned a mid-March reveal, according to insider info).
It seems that the OnePlus 8 lite was hit the hardest. This is the company's first phone to use a non-Snapdragon chipset (instead it will have a MediaTek Dimensity chip) and is set to cost £400 at launch - a launch that may have been delayed by several months.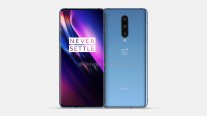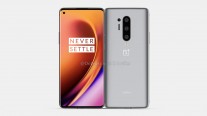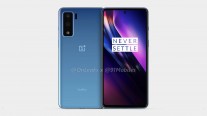 OnePlus 8 (left) • OnePlus 8 Pro (center) • OnePlus 8 Lite (right)
The situation with the two premium models isn't exactly clear either. They will be announced a month from now, but when they will be available to consumers is unknown (it depends on how quickly OnePlus' manufacturing base in China recovers).
We know they will use Snapdragon 865 chipsets, feature 120Hz screens and new triple camera, maybe even wireless charging (a feature OnePlus has avoided for years).
g
Oppo Reno 3 already got launched in China with Mediatek Dimensity 1000, way back OnePlus 8 Lite should also be launching soon though now because of the Corona Virus things it might get delayed further
L
One Plus 8 Po has 512G ??
?
OnePlus 8 lite is delayed because of the availability of Dimensity 1000 chips. The earliest allocation has been given to Xiaomi and Oppo. We should see D1000 based units first come from Xiaomi and Oppo, before OnePlus has the pick.
ADVERTISEMENTS