OnePlus 8 Pro color filter sensor will be disabled in upcoming software update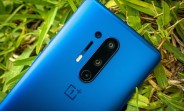 Last week we came across a rather strange development with the OnePlus 8 Pro's 5MP color filter camera. It turned out it's capable of seeing through some solid objects and some clothing. Naturally, this quickly raised some questions which have now been answered by OnePlus as it will reportedly disable the controversial color filter feature in an upcoming update.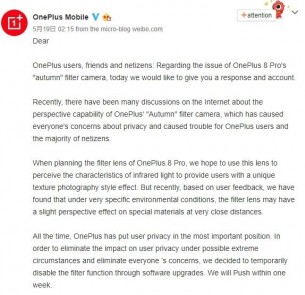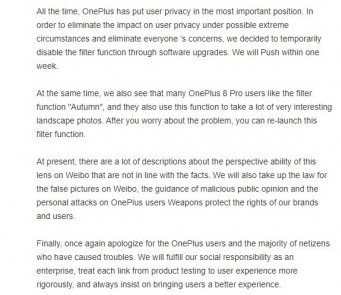 OnePlus official statement from Weibo (machine translated)
The lengthy statement comes from the brand's official Weibo profile but does not specify when this update is coming exactly. To recap, the 5MP Color Filter module was able to see through materials as it lacks an IR filter making it highly sensitive to that type of light. Still this only worked on certain materials in certain light conditions and users had to be at a specific distance from the subject.
OnePlus is also confident that it will be able to bring back the color filter camera functionality in the future once the underlying issue is resolved.
W
https://www.androidpolice.com/2020/05/19/oneplus-8-pro-x-ray-color-filter-camera-will-be-disabled-in-a-future-update/ As per reports, the feature will only be disabled in China, not everywhere.
R
Why would it end if you don't update your software?
C
Really, OnePlus? No need for you to disable such feature. You're going to handicap that filter camera. Making it that much more worthless. Not like you can truly see anyone naked with it.
ADVERTISEMENTS