OnePlus is now the record holder for the most number of people unboxing simultaneously in the Guinness World Records.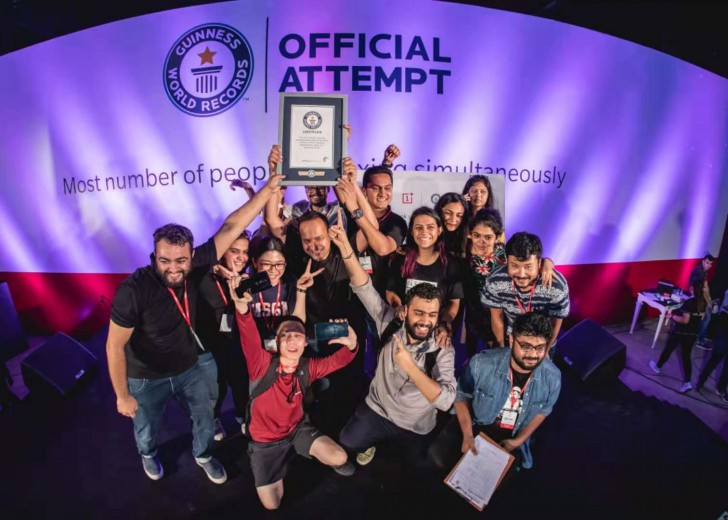 The company had held an event in India post launch on November 1. The participants were some of the first owners of the new OnePlus 6T in India. The record attempt was made at Richardson and Cruddas in Mumbai, where owners of the OnePlus 6T and community members had gathered.
The record attempt was made at November 1, 8:30PM IST and as of today, OnePlus owns the record for 559 people unboxing their phones at the same time, the most done by anybody so far, as confirmed by Guinness World Records.
OnePlus is big on community service and more than anything, this was an attempt to bring the fans of the company together. The company had also invited hundreds of its fans to the OnePlus 6T India launch event, which took place on October 31, where community members got to experience the event, the device itself and also hang out with OnePlus staff, including company co-founder Carl Pei.
You can read our review of the OnePlus 6T here.
B
How about a record breaking for updating old devices (5/5t) and not just the new ones?
C
That day when you realise where the world is heading. Ah, and how this companies pay youtubers (and sends them devices for the "good" review) to do some cheap subliminal "inseration".
o
when it talks about weird stuffs one plus is always ahead to its competitor.