OnePlus' first truly wireless headphones have been rumored to arrive for some time now but information about them has been scarce. Other than the rough design, we don't know anything else. Now tipster Max J gives us something more substantial.
The latest image he shared depicts the so-called OnePlus Buds in black with in-ear design. The shape is reminiscent of the current OnePlus Bullets Wireless 2 with the concentric brushed aluminum back. The in-ear design should provide decent passive noise cancellation due to the tight seal, but we are yet to see if the Buds will also offer active noise cancellation.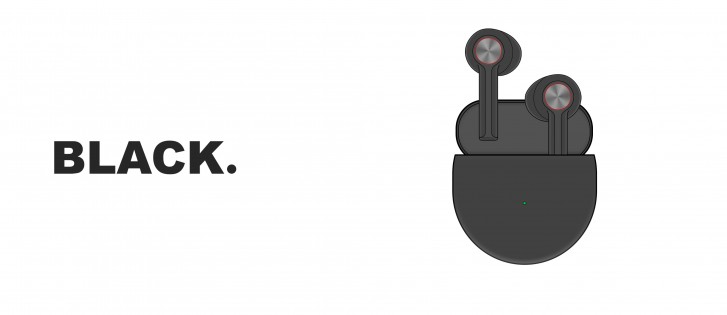 The buds may arrive alongside the OnePlus Nord sometime in July, but we'll be on the lookout for more clues.
Sorry, I am late to answer, but yes, they received many criticisms. There are multiple reasons for that, first, this is the first ever ultrasonic fingerprint sensor on a phone. Second, it depend heavily on the software, way more than underdisplay...
I know, you missunderstood, I talked about ultrasonic one being the better option. *Optical, mainly looking through a display is the worst in gathering data, a flat image can fool it, its only advantage is that it is more convenient (for many peopl...