OnePlus devices to be officially available at Amazon, OnePlus 2 is first up in the UK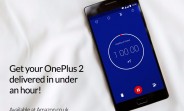 Those dreaded invites have long been history for both the OnePlus 2 and the OnePlus X, as you've been able to order either device from the Chinese company's own online store at any point in the past few months. But what if you love Amazon so much that you must make all of your purchases there?
Thankfully OnePlus is now happy to serve you too. In a first, the company will officially start selling all of its devices through the mega-retailer. This is an unprecedented move from OnePlus, but it's one that's sure to make grabbing one of its products easier for a lot of people.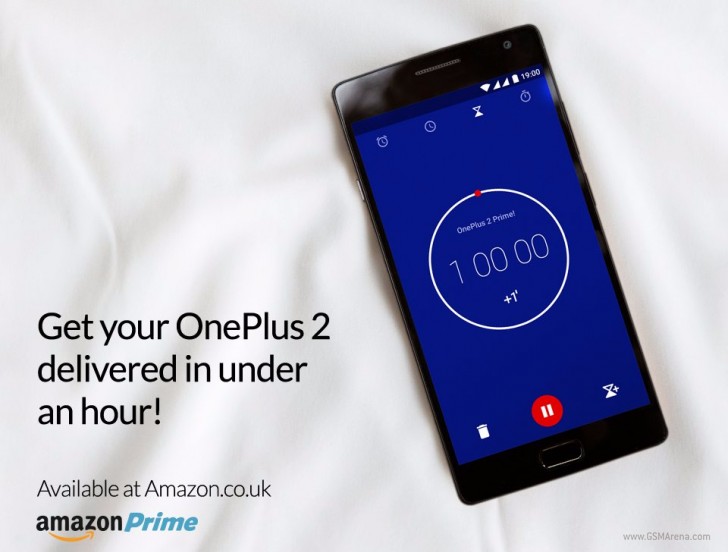 At the moment only the listing for the OnePlus 2 at Amazon UK has gone live, but expect to see it in the US too very soon, alongside the OnePlus X of course. The prices for the phones are identical to what OnePlus asks through its own website, as you'd expect. So the 64GB OnePlus 2 can be had in the UK for £249.
And if you live in one of the ten locations served by the retailer's Prime Now service (and you order between 10 am and 10 pm), you will receive your OnePlus 2 in one hour or less. The shipping duration changes to next day for people who don't live in a zone covered by Prime Now.
D
No mentioning of OP3 makes me believe, that it won't be available on Amazon from start. Soo...invites-only again? People get slowly tired of that (just because of the ridiculous waiting queues).
v
hmm..i see..i thought amazon was their worldwide sales partner
P
Got two OP2 and a friend with OP2 - and guess what ? all of them dont have any problem with home button, compared to how much OP2 were sold, its logical that some devices will have problems or people are expecting it to work different, the biggest pr...