When opportunity strikes
OnePlus One review: When opportunity strikes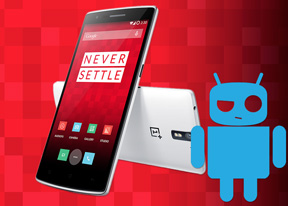 Excellent 13MP camera
The OnePlus One comes with a 13MP snapper on the back coupled with a dual-LED flash to aid in low-light photography. On the front there's a 5MP snapper for selfies.
The OnePlus One shares the Sony-made Exmor IMX 214 1/3.06" CMOS sensor found in the Oppo Find 7 series with a bright f/2.0 aperture but lacks the 50 MP interpolation, the RAW shooting and the long shutter speed shooting modes. It does have HDR and Panorama, though.
The interface is CyanogenMod-made and features a large virtual shutter for stills, video and panorama as well as controls for switching the cameras, flash modes and shooting modes. There you'll find a long list of modes including Auto, HDR, Smart Scene and Beauty mode.
Snapping photos is quick and easy and the One is fast to store them and move on to the next shot. More importantly, the quality of the images is amazing.
Looking at the samples we can see that the camera sensor isn't the only thing borrowed from the Oppo Find 7. The processing is also quite the same - it's laid back and looking all natural at the expense of slightly higher noise levels than we would normally see.
White balance tends to be spot on while colors are slightly more saturated than in real life but we like the effect. The contrast is also very impressive and images tend to look sharp edge to edge with very little softening and some geometric distortion in the extreme corners.
The dynamic range is good but in some images it isn't great - the OnePlus One tends to leave the shadows underexposed while the highlights have sufficient exposure. It's hard to frown at OnePlus on the dynamic range as it seems the only real issue. There is some noise in the images, more so than we see with other flagship cameraphones but it comes at with the benefit of having higher resolved detail.
That's where the processing comes in. It seems OnePlus has left the noise reduction to a minimum in favor of detail preservation. While this leaves images slightly noisier than what we'd come to expect to see from smartphones in good light these days, images don't have that phone-like, overprocessed look at 1:1 magnification.
So far so good - a great first impression by the OnePlus One. But here comes the first real complaint we have and it still has something to do with dynamic range. The HDR mode of the One does a good job of opening up the otherwise dark, underexposed areas of the image but it also bumps up the saturation or vividness of the colors to a ridiculous extent. Sound familiar? It does to us, we observed the same effect on the Oppo Find 7.
Greens and blues tend to be affected the most. Still the HDR samples have an interesting effect and may be seen as great for some HDR extremists, not us though.
As for the other shooting modes, there's also Macro mode, which allows you to get a little bit closer to your subject with the OnePlus One and helps resolve a good amount of detail. We were able to get as close as 10cm, which in turn helps get some separation from target to background resulting in a pleasant background blur.
Panorama mode isn't very good on the One. It allows for very low-resolution panoramas and the detail is just very low. This is something we've seen with the built-in Android camera app - it can't produce good results as it maxes out at a very low resolution. You could do better if you go for a third party app, like Google's own Camera app.
And finally, here's sample from the front-facing 5 MP snapper. Compared to a regular 5MP sample, it may not blow you away with its quality, but we certainly find it much better than a lot of the alternatives on the market. We would've preferred if it were wider-angle so as to capture more of the frame, but anyways, it will do the job for selfies.
We've included the OnePlus One samples in our photo quality comparison tool, you can pit the device against any rival in our database.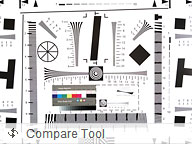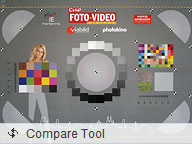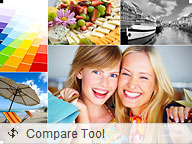 OnePlus One in our photo compare test
Overall, the OnePlus One produces very good images. The 13 MP resolution is high enough and the detail level leaves almost nothing to be desired. There is a little bit of noise but that's the consequence of the relatively small sensor and high resolution. We definitely like the laid back approach to processing that OnePlus has implemented as well.
4K DCI video is a first
The OnePlus One squeezes the most performance it can from the Sony sensor and the Qualcomm processor and offers 2160p (3840 x 2160px) video at 30 fps, as well as the so-called DCI 2160p (4096 x 2160p), which has a wider aspect, higher resolution and runs at cinematic 24 fps. As far as we know, this is also the first appearance of this popular 4K standard on a smartphone.
The usual capturing options are also here - there's 1080p at 30 fps as well as slow motion video at either 720p@120fps or 1080p@60fps - both slowed down with the latter slightly less so.
The camcorder interface is built into the camera one - this is what it looks like during recording.
The footage that comes from the OnePlus One is stunning. It produces incredible detail in good light and looks to be as good if not even better than Samsung and Sony's capture, overtaking LG's 4K-capable flagships easily.
The dynamic range is again only average with some shadow areas under-exposed. But otherwise things run very smooth and look incredibly detailed.
Here's a sample of the 2160p@30fps video. It has a very high bitrate of 57 Mbps (higher than the Samsung Galaxy Note 3's 50 Mbps) and runs at a constant 29 fps. Audio is recorded in stereo (2 channels) at a high 189 Kbps bitrate and 48 kHz sampling rate.
If you have the chops for video capture, the available DCI 4K recording mode should really come in handy.
Here goes a sample. It runs the numbers at an incredibly high (for a phone) 63 Mbps bitrate with a framerate around 23 constant fps. Audio has a higher bitrate of 190 Kbps and the same sampling rate of 48 kHz.
FullHD videos at 30 fps aren't all that impressive when it comes to detail but are still good. They have a 19 Mbps bitrate which is good, 30 constant fps throughout the video, a 191 Kbps stereo sound recording at a 48 kHz sampling rate.
And finally here's a 720p video at 120 fps - slow motion. The phone captures the footage at 120 fps but then renders it in-house to 30 fps so it's perfectly viewable on your TV, PC or any other screen. We uploaded one to YouTube so you can see the quality. The 720p detail isn't very impressive and we'd even say it looks like it's shot at a lower resolution.
Also if you want to check out uncompressed videos you can download the 2160p@30fps (11s, 79.9 MB) sample along with the DCI2160p@24fps (10s, 81.2 MB) video and finally a 1080p@30fps (10s, 25.4 MB) sample. We found that the YouTube compression on 4K videos isn't as severe as we're seeing with 1080p footage but still.
Naturally, we've enrolled the OnePlus One in our video quality comparison tool. The first comparison has the 2160p footage from the OnePlus One.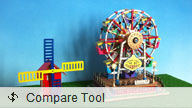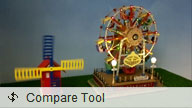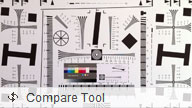 OnePlus One 2160p in our Video quality comparison tool
And the other compares 1080p samples. In low light conditions the OnePlus One has a yellowish tint to its videos but still manages to output good detail.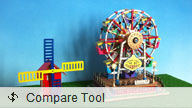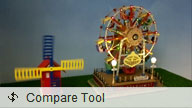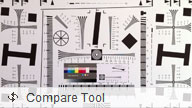 OnePlus One 1080p in our Video quality comparison tool
The OnePlus One may be the best video-capturing smartphone on the market today and that's not only because of the DCI capture mode at cinema-like 24 fps and a higher resolution but because of the amazing overall quality. The bitrates are very high for 4K videos and the framerates are enough so that stutter isn't an issue.