The OnePlus One smartphone is having its announcement on April 23 and as the date nears we've been bombared with new information about the upcoming phone. First up official renders of the phone's StyleSwaps back covers have surfaced. Then, there are new camera samples as well as information regarding the phone's initial availability.
Specifications
Let's get started with the OnePlus One specifications. We already know the phone is featuring a 2.5GHz quad-core Qualcomm Snapdragon 801 chipset with 3GB of RAM as well as a 5.5" full HD JDI display (resulting in a pixel density of 401ppi).

It packs a 3,100mAh battery with OnePlus taunting a "mystery tech" behind it allowing it to last longer between charging times. At the back, there's a 6-piece 13MP f/2.0 Sony Exmor IMX214 camera.
The OnePlus One will come with either 16GB or a 64GB of internal memory and is going to run Android 4.4 KitKat-based CyanogenMod 11S, which has been tailor-made for the phone.
The new information reveals the phone's dimensions and weight. The One measures 152.9 x 75.9 x 8.9mm and weighs 160 grams. Those are nearly the same dimensions as the Oppo Find 7, which launched a month ago. Notably, the One is lighter by 11 grams and thinner by 0.3mm.
StyleSwap back covers
One of the interesting exterior design features of the upcoming OnePlus One is its interchangeable StyleSwap back covers. The company teased all the styles that are going to be available, but it's only now that we see them in their full glory.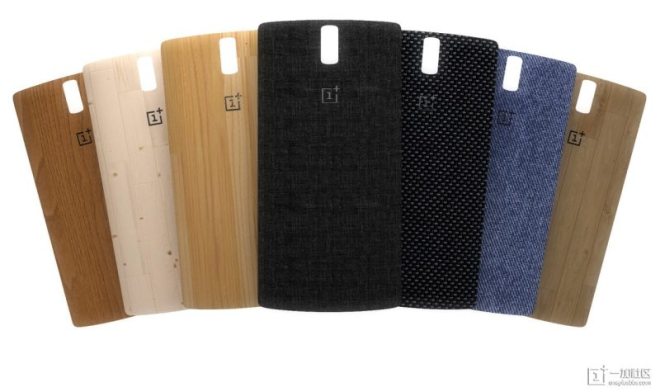 The StyleSwap covers will be available in different flavors. On the official photo above, there are four different wood styles, a leather and denim ones as well as a cool black and white dotted one.
Despite having a removable back cover, the 3,100mAh battery of the Oneplus One isn't user-replaceable.
Camera samples
In addition to the already outed camera samples we saw a few days ago, new ones are now out. They are taken by photographer Martin Mal, who has won a One smartphone through the company's Photo-Mania competition held in the beginning of April.
Martin says he wanted to test the phone properly, and so he took macro, sunlight, depth of field, and night shots. Here they are.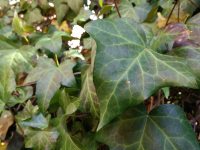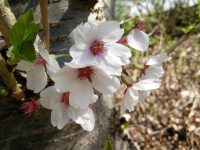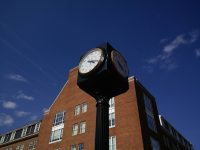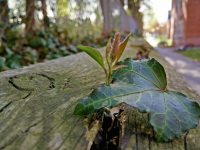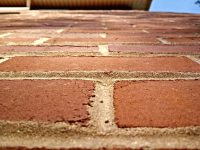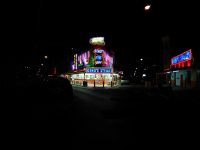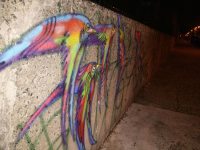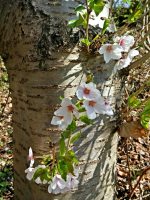 New OnePlus One 13MP camera samples
The photographer expressed his delight with the camera experience of the OnePlus One. We're excited to try it ourselves and give you our detailed analysis of its capabilities.
CyanogenMod 11S
The OnePlus One runs a special version of the popular CyanogenMod 11. It's based on Android 4.4 KitKat and has an added S to it to testify its special nature.
As you'd probably got accustomed to how OnePlus One does things, there have been a few screenshots that teased the looks of the UI, but now there are more of them.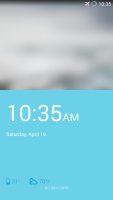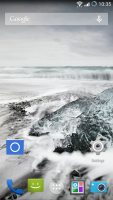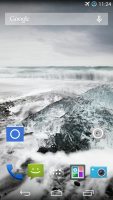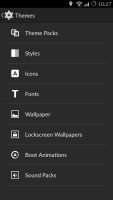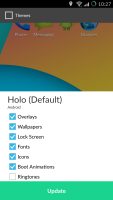 CyanogenMod 11S running on the OnePlus One
As you can see, there's everything you can expect from the base CyanogenMod 11, but the custom theme, launcher, icons and lockscreen are unique to the One.
Accessories
And if the leaks above weren't enough, photos of the microUSB cable and the pin for the SIM-card tray are now available as well. The SIM pin is stylish, but the microUSB cable is puzzling.



OnePlus One's SIM card pin and microUSB cable
It's a regular microUSB cable, but the picture shows a Lightning connector extension that you can attach to it. There's no information at this poin if the One will have a Lightning port, but that seems unlikely.
Availability
OnePlus will release the One in 16 countries at first following the phone's official announcement on April 23. The phone will retail for less than $400/€350. The company also announced it will employ an Invitation system for purchasing the One.
OnePlus anticipates big interest from consumers for its first product and doesn't want to have people waiting by producing the One in batches. Here's the company's solution.
To solve these problems, we have created a much more user friendly way of buying the device through the OnePlus Invite System. With an invite, you can be 100% sure that you'll actually be able to buy it, and it ships within a few days. In contrast to staying up in the middle of the night trying to buy one along with 20,000 other people. So in the true spirit of the OnePlus name, a good product gets spread by word of mouth, shared among friends for that extra personalized touch
To get an invite you have a bunch of options - through friends, in contests or on the company's forums. Those who've bought a OnePlus One phone will be able to invite their friends for a chance to get the phone, too.
Source • Source (2) • Source (3) • Source (4) | Via
M
today is the big day...
ADVERTISEMENTS