Just days after Flipkart posted a teaser suggesting that it will soon start selling the OnePlus One smartphone, the device is now available for purchase on the online retailer's website.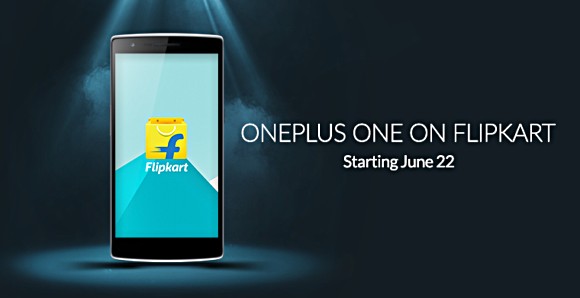 As for the price, the 64GB Sandstone Black model of the handset carries a tag of INR 19,998 ($315) - the special price is only valid during Flipkart's Big App Shopping Days promotion, which kicks off today and runs till June 24. Starting June 25th, the model will set you back INR 21,999 ($347), OnePlus said.
The Chinese company also confirmed that the 16GB Silk White variant will carry a price tag of INR 18,999 ($300), and will be available on Flipkart in the coming weeks.
R
Hi frnds ... m goin fo lenovo a7000 or shud i wet till d launch of lenovo k3 note ? plz suggest.. is there n e con of a7000 ? or k3 is a bettr 1 Thnax...
r
Hai Bro , i have some doubts , please help me . All Reviews saying that mi4 is better than opo in many ways , and now it even cheaper than befor (16gb) so i really wanna know about that .Is mi4 really heating ? Is there any ways to reduce heat ? I...
D
Xiaomi MI4 heats up like hell.. It becomes uncomfortable to hold after 10 minutes of playing a heavy game.. OnePlus One is way better..