OnePlus is feeling the excitement of the first anniversary of its One smartphone. On that occasion, the Chinese startup has announced that it will offer the OnePlus One smartphone without invites in all supported regions.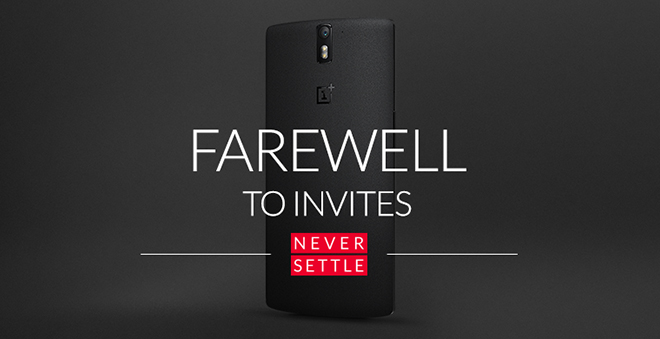 So it took 12 months but the invite-only strategy has finally been canned. Interestingly, that decision comes immediately after the Xiaomi announced open sale for its smartphones in India.
The OnePlus One sales will be opened globally along with 75% discount on Flip Covers and Premium Screen Protectors only for today. Besides that, Bamboo StyleSwap covers will also be made available until the stocks last. Do note that the promotion on accessories are limited only to USA, Canada, European Union, Hong Kong, and Taiwan.
Source
r
Really?I struggled to gt one plus one invites and wen I hv it now its not needed..also the price have risen by 2000..is it because it is available without invite? Will it be again available with invite again?.
D
Really? Go to amazon.in and serrch OnePlus One. You'll see its available without invite.. Do some research and then comment..
D
Or a guy might have signed up in May hoping to get an invite, lost interest, got an invite a few months later and bought the phone with that. There's no "degrading" there.