Earlier this month Micromax, the biggest Indian smartphone maker, announced a partnership with Cyanogen, Inc., the company behind the popular CyanogenMod custom ROM for Android. Cyanogen's software was said to be powering a new, upcoming line of devices from Micromax, which are going to be sold under the Yu brand.
When the original announcement came, it was apparently lacking one very important detail: Cyanogen has effectively committed to offering Micromax exclusivity when it comes to future software update support for the Indian market.
This puts OnePlus in an awkward position. The Chinese startup is due to launch its One smartphone in India on December 2, which is next Tuesday. Due to Cyanogen's decision, those who buy a OnePlus One from India won't receive any software updates for it.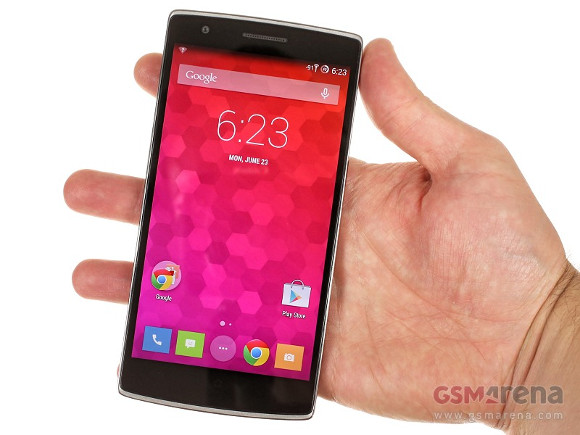 So OnePlus has decided to fast track its own ROM development efforts, which were initially only meant for its next handset. Thus, the company will release a beta version of a new ROM for the Indian market sometime in December, with a full release planned for February. This ROM will be based on Android 5.0 Lollipop, and OnePlus promises it will be free of bloatware, and will keep Google's Material Design philosophy.
So, if you buy a OnePlus One from India, it will come running CyanogenMod 11S - just like the other handsets sold outside of China. But you won't receive any updates from Cyanogen. Then, in December you'll be able to flash the beta version of the new OnePlus ROM, and the final version in February. OnePlus has committed to two years of software support for the One from the time when the first build is released.
If you buy a OnePlus One and you're in a country that isn't India or China, you'll still get it running CyanogenMod 11S and you'll receive future updates from Cyanogen. In China, the phone is sold running Color OS, the Android overlay developed by Oppo.
What prompted Cyanogen to do this to OnePlus is still unclear, and it amounts to yet another hiccup in the very tumultuous life of this startup.
R
If i buy OpO from India and go to Nepal, will the phone get updates from one plus like OxgenOS , etc. ?? will there be any problem?
D
Man a deal with Micromax. Cyanogenmod and oneplus one are special because of their exclusivity.. I have recently bought oneplus one but now i am confused whether it was a wise decision coz now due of cyanogenmod their is no exclusiveness other than h...
s
Not all OpO will get CM Updates in India. Only International variants will get. Phones purchased through amazon.in won't get. Read more here. https://cyngn.com/blog/2014/12/oneplus-one-globa­l-device-update/