The OnePlus online store is now open for business in India. Although you could previously purchase all the OnePlus products in India, they had to be purchased through Amazon.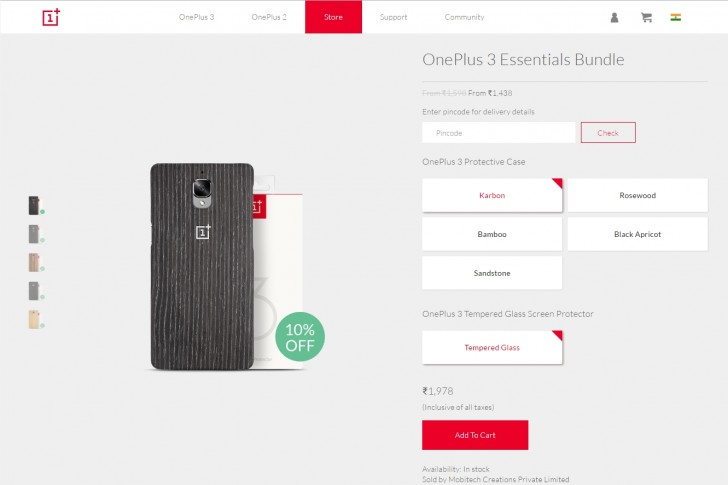 There is a small catch, however. None of the phones are actually available on the store; just the accessories. If you click on the buy button for any of the phones you are still sent to their Amazon India page.
So for now it's just a place to purchase all the OnePlus original accessories directly from OnePlus. I guess it's a good way to ensure you are getting the original product as there are fakes for everything on Amazon. The phones could take some time as OnePlus will need to ramp up its e-commerce logistics before it could match Amazon's.
R
My one plus 2 charger suddenly started going dead slow on charging. 6 hrs!!! Discharge one day. Where is problem? Cable? Charger? Mobile?