In case you've been fully enclosed underneath a rock today, you might have missed the scandal regarding OnePlus' throttling of most known and popular apps - something that led Geekbench to remove the OnePlus 9 and OnePlus 9 Pro from its database.
Now the company has responded, issuing the same statement left and right. Here it is in all its glory:
Our top priority is always delivering a great user experience with our products, based in part on acting quickly on important user feedback. Following the launch of the OnePlus 9 and 9 Pro in March, some users told us about some areas where we could improve the devices' battery life and heat management. As a result of this feedback, our R&D team has been working over the past few months to optimize the devices' performance when using many of the most popular apps, including Chrome, by matching the app's processor requirements with the most appropriate power. This has helped to provide a smooth experience while reducing power consumption. While this may impact the devices' performance in some benchmarking apps, our focus as always is to do what we can to improve the performance of the device for our users.
Okay, so here's what happened. AnandTech noticed that OxygenOS basically doesn't let most popular and well known apps, including its own system apps, use the "prime" core in the Snapdragon 888 chipset. This performance throttling seems to be applied by using a blacklist, although the investigation hasn't found the actual list in the code. But with dozens of apps tested, things were pretty clear - unless it's a relatively unknown app, any app on your OnePlus 9/9 Pro will get this throttling behavior automatically, based on the app that's running and not its behavior.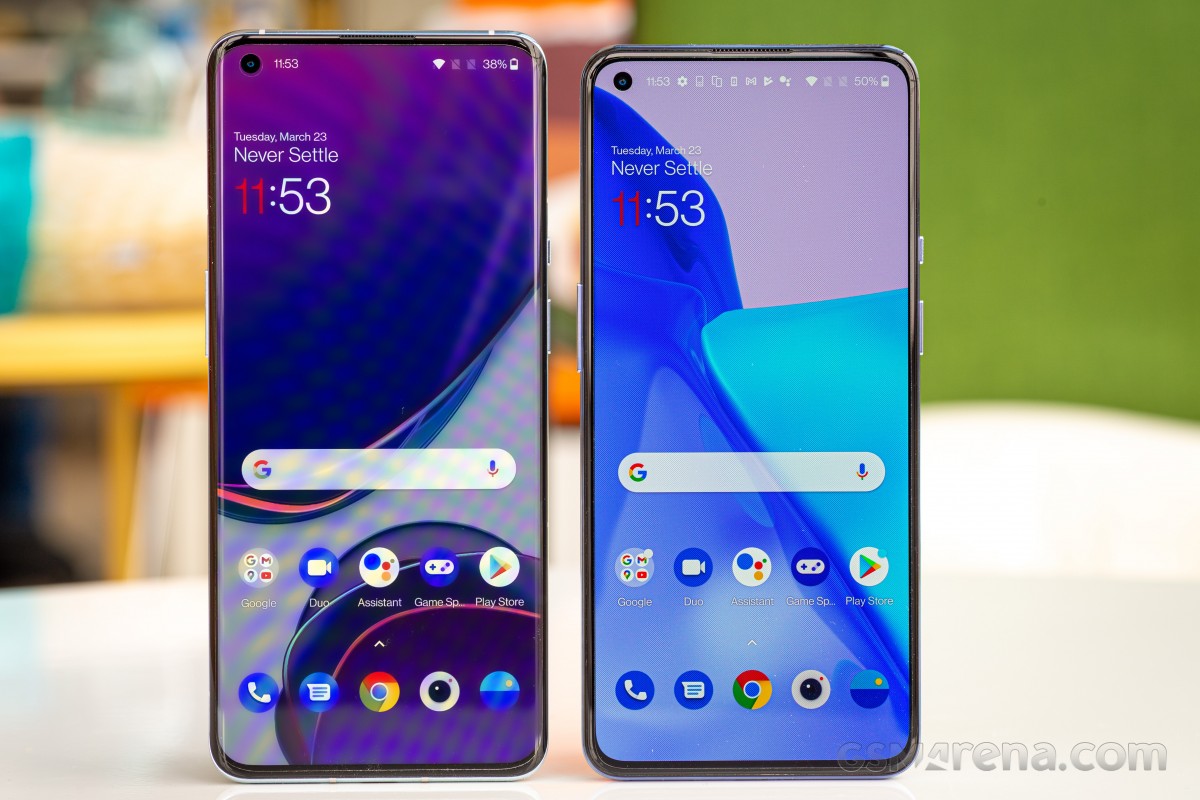 This last bit is why Geekbench felt this amounts to benchmark manipulation, even though not in the traditional sense. In the past, a lot of companies were caught unlocking special high-performance modes when their phones were running benchmarks. That's direct manipulation, since you couldn't get the same mode in normal day to day use. But this is the point - although the method employed by OnePlus here is the exact opposite, the end result is the same, namely that the phone will use 'more' of its hardware in benchmarks, and not in any apps you may be using day in and day out.
Of course there's a discussion to be had regarding how accurate an image synthetic benchmarks paint of real life performance in general, but in the case of OnePlus that image is incredibly unrealistic. As we had assumed, this had to do with battery life enhancements, but we have to wonder why the company had to be sneaky about this and didn't just outright inform its community it was doing it - until it got caught.
Or even better, why not let the users choose - have a default 'balanced' performance mode with this behavior, but let users pick a 'high performance' mode manually if they want it, showing them a battery warning if need be. While OnePlus isn't saying it, we're also wondering whether this has something to do with the Snapdragon 888 chipset itself not being amazingly battery-friendly. Or maybe it's the screen - but wasn't the whole point of LTPO technology and switching to as low as 1 Hz exactly saving battery? Apparently that's not such a big step after all.
At the end of the day, regardless of the cause (Oppo/OnePlus/Realme seem to have hit a snag with battery capacity for 65W charging, for example, none of these sibling brands has even one device that can charge that fast and a battery bigger than 4,500 mAh), this definitely could have been handled better, more openly, and not in a way in which a lot of people will feel taken for a ride by a company selling them top notch hardware that it's then preventing them from fully using.
R
I have a Nord N10, SD690, 13~ score on speedometer, average in this class 45~ That doesnt justify the price difference....
?
Apple iPhone 6 was an old phone. About none changed their battery. Isn't it a miracle they can still be on par with current( 3 years ago) gen devices and work. Also, Huawei done the same. Samsung doesn't need an argument, because it'...
?
Keep hiding and overlooking malpractice of shady companies like crapple
ADVERTISEMENT