OnePlus TV is a 55-inch 4K QLED TV powered by Android with Google Assistant and Alexa support.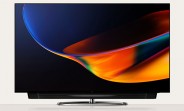 Earlier today, OnePlus took the wraps off its updated flagship, the 7T. At its launch event in India, the company also announced an Android-powered TV, marking the company's entry into a completely different industry.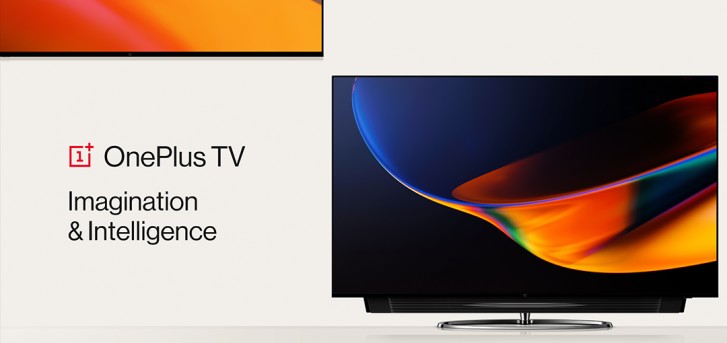 The OnePlus TV is meant to offer a more seamless television experience between the entertainment you watch at home and your OnePlus device. It has a 55-inch 4K QLED panel with 120% NTSC color gamut and support for Dolby Vision and HDR10+. It also has 95.7% screen-to-body ratio.
OnePlus invited Pankaj Kedia of Dolby to explain how Dolby Vision is integrated into OnePlus TV. To start, Amazon, Sun NXT, Voot, Netflix, Eros Now, and YuppFlix will offer Dolby Vision support on the OnePlus TV.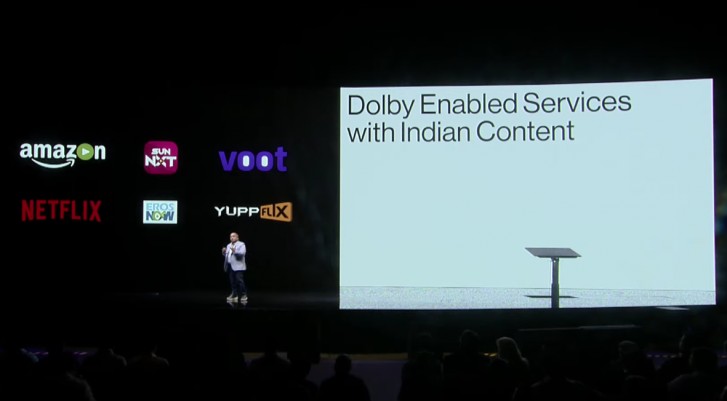 Second, there is a soundbar with eight speakers, integrated into the OnePlus TV's design. The speakers support Dolby Atmos, six speakers are forward facing, and two are rear-facing – which OnePlus claims will offer an immersive sound experience. Between all eight speakers, the TV outputs 50W of sound, promising powerful sound in an industry where TV's have tinny, dull sounding speakers.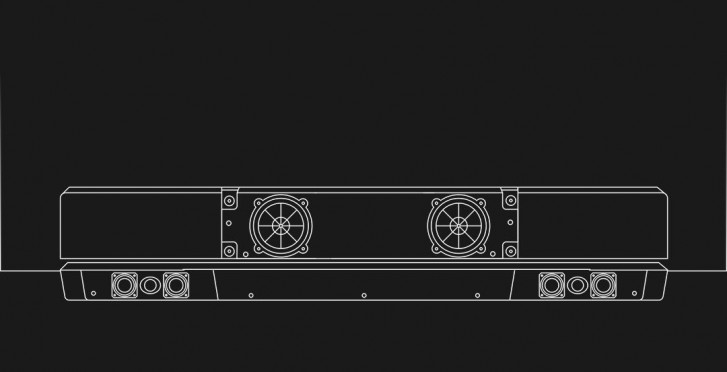 The soundbar itself will actually drop down out of the TV when its turned on and slides back up when not in use – stylish, and functional. OnePlus expressed the effort needed to make the mechanical soundbar to be as quiet as a whisper. The mechanism is rated for 100,000 actuations and it takes 7.2 seconds for the bar to fully drop from the TV's body.
The presenter also emphasized the design of the TV, which is aesthetically pleasing from any angle you look at it, including the top and the back. Meanwhile, the remote control resembles the Apple TV remote and is rechargeable via USB-C.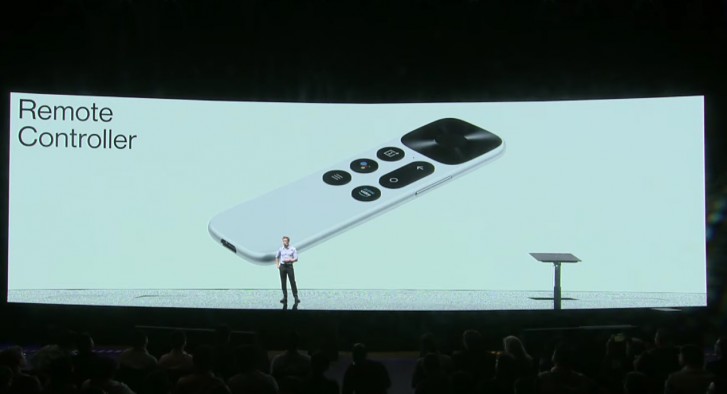 OnePlus also designed the User Interface of the TV skinned over Android TV, complete with Google Cast functionality and device mirroring. OnePlus also promised three years of Android updates for the Android TV, and most of the functions can be controlled using the Google Assistant key on the remote or using Google Assistant on your phone. OnePlus also knows the importance of a snappy UI so it promises to not include bloatware.
Oxygen Play is a new feature that is supposed to solve the issue of wasting time by switching between applications on a smart TV. On the other hand, OnePlus Connect lets you connect your phone to your TV and turn it on via Amazon Alexa. Using OnePlus connect, you can use your phone to connect to Oxygen Play and activate the remote features using a virtual trackpad on the phone.
You can still go back to using Google Assistant right from the Connect App and when you want to enter text, you can use the phone's keyboard when a voice query won't find the name of your favorite YouTuber, for instance.
In any case, there is a lot going for the OnePlus TV. There are two models, the TV Q1 and TV Q1 Pro which are priced at INR 69,900 (~$987) and INR 99,900 (~$1,411), respectively. Both OnePlus models will be available in Amazon India starting September 28.
Source 1 | 2
G
Dude, this is QLED territory. Xiaomi isn't even there in the competition. OnePlus is aiming at top tier brands especially Samsung. That's why Samsung recently launched a cheaper QLED TV. Xiaomi beating OnePlus in Smartphone segment? Lol! What a joke!...
?
You can attach way better sound system for cheap. MI is way better. They are beating them in smartphone segment and will beat them in TV segment too.
ADVERTISEMENTS