One of the novel features that the recently announced OnePlus 2 brings to the table is its USB Type-C port. This has already been embraced by certain laptops, such as Apple's new MacBook or Google's new Chromebook Pixel, and it's sure to spread to more smartphones in the future.
The problem with any such new interface is that it requires new cables. When you buy a OnePlus 2 you'll obviously get the necessary data / charging cable in the box, but if for some reason you want just the cable, you'll be able to order that too.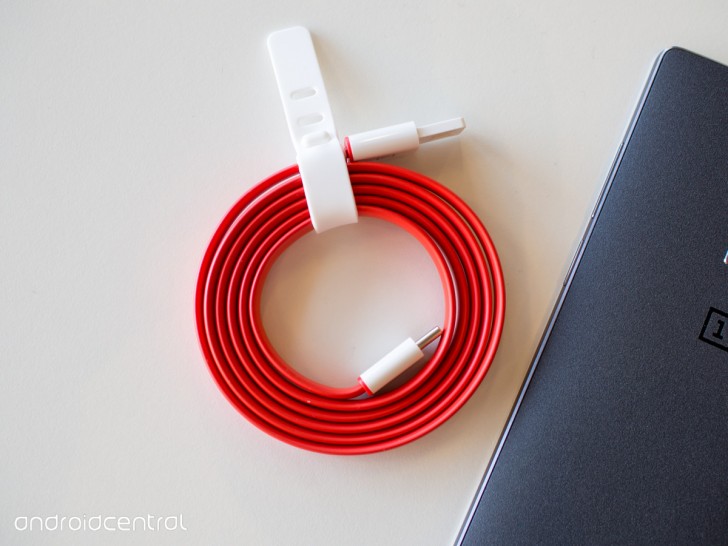 OnePlus has revealed that it will start selling the USB Type-C cable for around $5. This will happen three weeks or so after the OnePlus 2 launches on August 11. So towards the end of August you'll be able to go to the Chinese company's web store and order one of its red cables - with a USB Type-C connector at one end, and the well known USB Type-A plug at the other end. This is what people call 'normal size' USB so it will plug into anything with a USB port. The neat thing about OnePlus' cable is that it will be reversible at both ends.
Apparently the $5 price for the cable is either at or below cost for OnePlus, but the company still wants to get as many Type-C cables out there as possible. And it certainly won't hurt its image given that its logo is front and center on the cable. For comparison, OnePlus currently asks for $9.99 for the microUSB cable made for the One.
?
Type-C but still only USB 2.0, don't forget
a
yeah i don't know why cell phone mfg'ers are not using lightning ports/cables like Apple. They should do away with the whole PLUG IN and instead of magnetic charging ports and/or Qi wireless charging.
J
They give the cable in the box. You can buy the cable seperately