OnePlus X Ceramic limited edition to be available in India starting tomorrow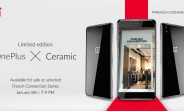 OnePlus has announced that the limited edition OnePlus X Ceramic will be available for purchase in India starting January 8. The good news is that the device will be available invite-free tomorrow, although only at select locations and for a limited time.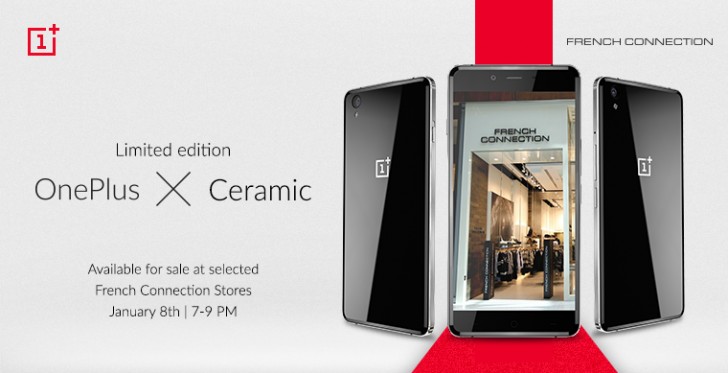 The invite-free sale will be held at French Connection retail stores (from 7 to 9 PM) in the Indian cities of New Delhi, Mumbai, and Hyderabad. What's more, there will be a flat 10% discount on the device. Plus, the first 50 buyers will also get a special gift bag including an INR 500 voucher from the retailer.
For more details on tomorrow's sale, head to the Source link below. It's worth mentioning that starting January 9, the handset will be exclusively available through invites via Amazon India. It will carry a price tag of INR 22,999 (around $345).
D
Well, you clearly don't understand the comparisons. They are more than valid. Who are you to judge what people value when it comes to fabrics, textiles. coatings or build materials? Would you also disagree that a 'bamboo' phone would be inappro...
?
Why on earth would you buy this. If you want a premium feel phone there a plenty alternatives that will have better customer support. Oneplus service is a nightmare and I'm a oneplus-one early adopter. Whole point of buying a oneplus WAS high spec...
D
This is the Stupid and idiotic logic i have ever heard. and your comparison sucks. why someone wants to put Nitro for their Geo Metro. i am talking about the cost of the material which is not even worth of spending on Mid ranger. Only dumb people w...