Half of the Americans can't identify their phone model, a third believe it's 5G-capable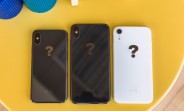 Decluttr, the American platform for re-selling old gadgets, has just posted an analysis on the second-hand market in the United States, including some curious data. According to the research, half of the respondents could not identify their phone by looking at an image.
Another interesting bit is that around a third of Americans stated they own a 5G-capable device, while, in reality, smartphones with 5G modems were still not officially sold in the United States at the time of the study.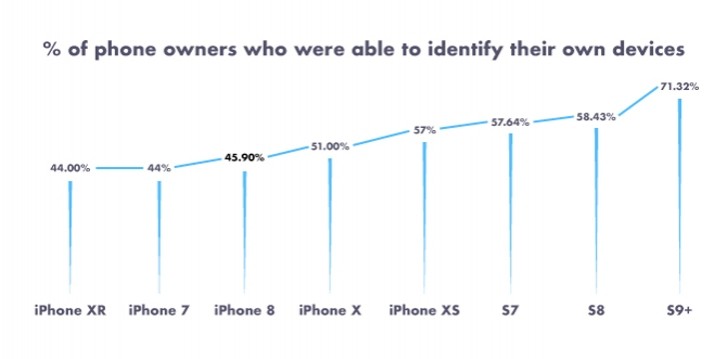 Decluttr spoke to Americans from all ages to find out how much are they using their phone every day. The majority said they upgraded their device in the past 12 months. 31% of the people changed the phone because it was broken, while only a quarter of the respondents said they wanted a faster cell phone.
The easily identifiable Samsung Galaxy S9+
Decluttr also gave respondents images of phones, asking them to identify their device. Interestingly enough, half of the iPhone users could not point to the actual model they were using, while exactly 71.32% of Samsung Galaxy S9+ guessed correctly, but we assume they got stock images of the devices, and last year's Korean flagship had a huge 9 on its screen.
Getting back to the 5G question, of the 31% that answered their phone is 5G-enabled, 62% claim they noticed improvements to their mobile service using the 5G network, even if it is not widely available nor accessible with the current devices.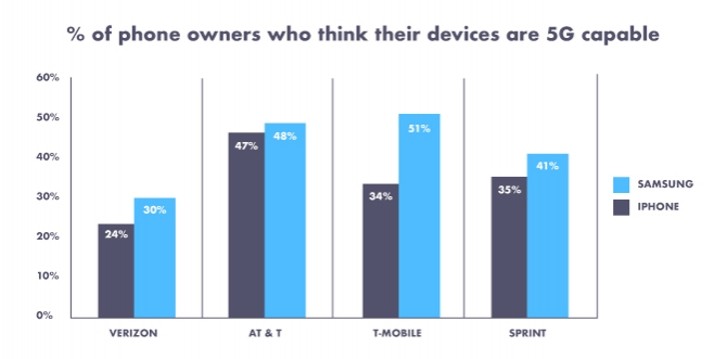 Since Decluttr works with refurbished items, there was also some data on the second-hand market. Users think they can save up to $399 when buying a refurbished phone, but only 6% actually own such a device.
Half of Americans have shown that they are willing to buy refurbished units but first they have to start believing the warranties protect them - right now 44% believe such protection is not good enough.
V
What else do you expect, probably they cant even identify who is their provider, there is no surprises here.But I bet they could identity all Kardashian's
D
True, it's so stupid and many of these are iPhones users who just wanna flex.
D
I work in a telecommunication industry and I speak to many Americans everyday and I've noticed that most of them don't know anything about the device they have just purchased.
ADVERTISEMENTS