Only one of three 2017 iPhones will have an OLED panel, lack of production capacity to blame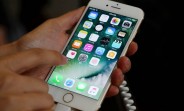 Next year is the iPhone's tenth anniversary. As such, for many months analysts and rumors left and right have predicted that Apple would do something noteworthy on that occasion. Refreshing the design of its mobile devices is probably a given considering how the iPhone 7 generation skipped on that, for the first time allowing three yearly releases in a row to look similar.
Another thing that Apple has been rumored to consider is switching from LCD technology to OLED for its smartphones' screens. As you may know, Samsung is a big proponent of AMOLED panels for its high-end devices, and it also happens to be the world's biggest manufacturer of AMOLED screens for phones. Thus, Apple has apparently already ordered 100 million such panels from Samsung for 2017, for displays larger than 5", and the Korean company is said to be the sole supplier of AMOLED displays for Apple next year.
However, those 100 million panels may only be enough for one iPhone model, and Samsung might not even be able to deliver all of them to Apple. This is because OLED panels are more difficult to make than LCDs, and Samsung's current production capacities may not be able to satisfy Apple's demands, especially when you also factor in possible low yields and Apple's notoriously stringent quality control requirements.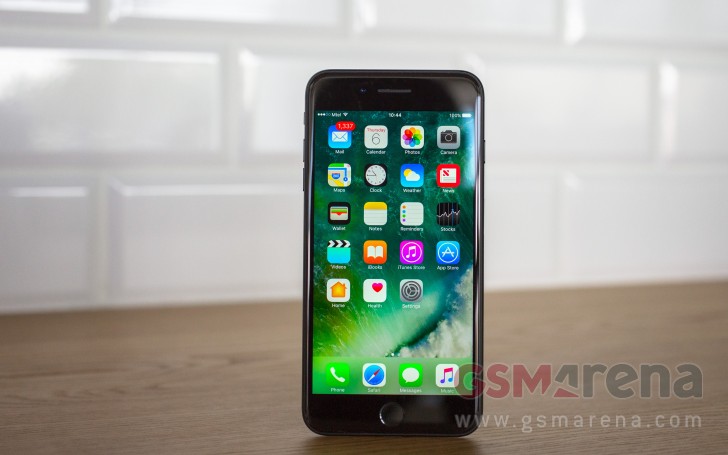 iPhone 7 Plus, possibly the predecessor of the 2017 model having an OLED screen
So a new report says all of this means Apple will only be releasing one iPhone model with an OLED panel in 2017, while two other new iPhones will stay with the LCD tech for their screens. The rumor goes on to claim that the OLED iPhone will have a "new look that extends glass from the display to the device's back and edges", according to "a person familiar with Apple's plans". The all-glass design will "have a virtual Home button embedded in an edge-to-edge screen, rather than a physical button that can be pressed".
In trying to translate that into English, let's remember that the iPhone 7 and 7 Plus' Home button can't be pressed either, so it's unclear how much of a design change we'll see here. As for the glass that extends from the front to the edges, we're hoping that's just a strange way of describing a dual-curved panel like the ones employed by Samsung's "edge" handsets. Because if this iPhone really will be all-glass, with not even a metal frame, we can't say we'd be surprised if it instantly becomes one of the most fragile phones ever made.
In 2018 the OLED situation may change, because Sharp and Japan Display are on track to start production of such panels that year. This means Apple could mitigate Samsung's production capacity issues (assuming they'll extend into 2018) by placing orders from these two companies too.
?
Well its not a lie per say. Just heavily exaggerated for android and heavily under exaggerated for ios. This is reality. All tech has hiccups and glitches
D
The have fought the lag in Android and won now Lag has always been it's a lie started by Jealous Apple-fan-bois.
?
They were never alwaya the fastest. Really deluded fanboys get some knowledge
ADVERTISEMENTS