Opensignal's latest report recognizes T-Mobile and Verizon as best carriers in different categories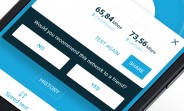 Opensignal runs thousands of speed and network coverage tests in the United States and collects lots of information about these carriers over time which Opensignal then uses to compile its Mobile Network Experience Report.
The latest report covers data collected between March 16 and July 13, which is just under four months. Among the data collected, Opensignal awards each carrier in five main categories including: 4G availability, Video experience, Download Speed Experience, Upload Speed Experience, and Latency Experience.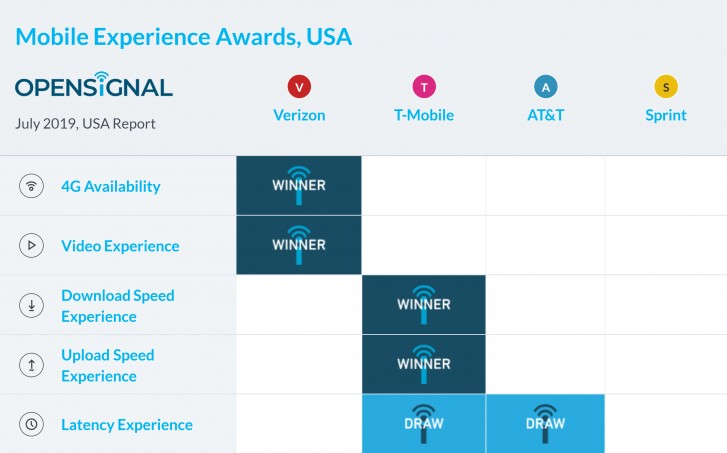 Starting with 4G Availability, this metric is calculated by calculating the amount of time that a user is on a 4G connection. T-Mobile (94.2%) is just behind Verizon (94.8%) while Sprint (89.5%) and AT&T (89.6%) are just one percentage point apart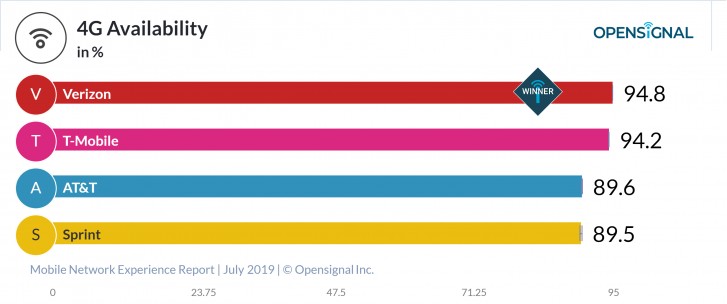 Although this metric's growth has stunted in the latest report, Sprint grew the most in the latest report, despite it being less than a single percentage point. As carriers shift focus to expanding 5G, we expect this metric to cease growing.
Next up is Video Experience. The way this is calculated is by accounting for speed, connection stability, network capacity, which all translate to starting and buffer times. Since Opensignal began recording this metric last year, all carriers' scores were hovering around the "Fair" mark, which sits between a score of 40 and 55 out of 100.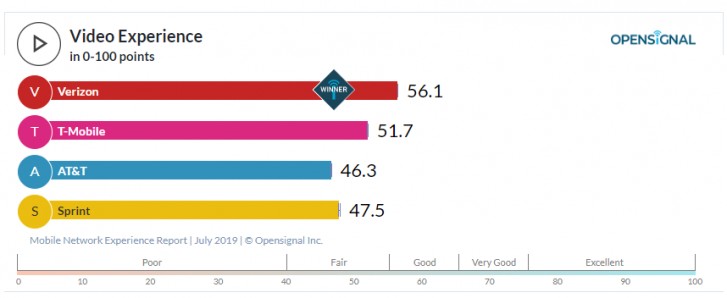 Some carriers manage video traffic by throttling data from video stream services as a tradeoff for offering unlimited data. Since all carriers do this, it impacts their Video Experience scores. Verizon had the highest score with 56.1 and the only one in the "Good" score bracket. Meanwhile, T-Mobile was in second with 51.7, AT&T is at 46.3, and Sprint scored 47.5.
Download speed experience accounts for 4G and 3G speeds in all carriers. The metric is based on overall average speeds as tested by Opensignal users on both 3G and 4G connections. T-Mobile wins this category with an overall speed of 23.6 Mbps down with Verizon (22.9 Mbps) in second, AT&T (22.5 Mbps) in third, and Sprint (19.2 Mbps) last.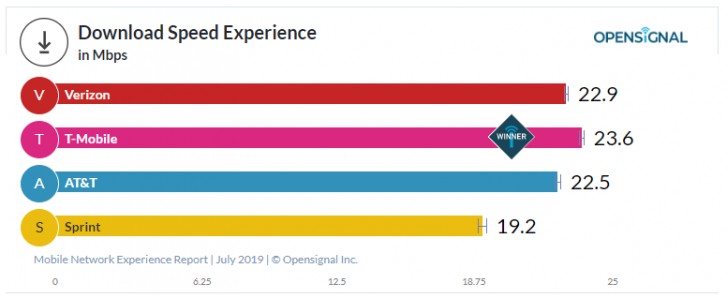 Interestingly, T-Mobile has the highest 3G download speeds at an average of 4.2 Mbps. Also, despite the controversy of AT&T's "5GE", it basically represents LTE-Advanced technologies like carrier aggregation. It still isn't 5G, but it did help AT&T's overall experience.
T-Mobile wins the upload speeds category with 7.3 Mbps with Verizon (6.9 Mbps) in second, AT&T (4.9 Mbps) in third, and Sprint (2.4 Mbps) dead last. Opensignal noted this was due to the way that Sprint's towers prioritize download traffic instead of uploads.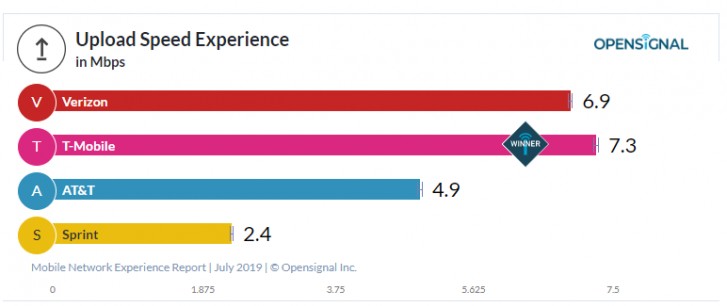 The final test is latency. This metric involves the delay that a user experiences as network traffic is requested, usually measured in milliseconds. The lower the score, the better the latency.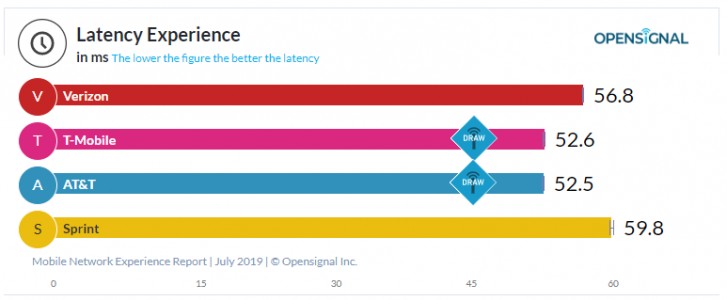 T-Mobile (52.6 ms) and AT&T (52.5 ms) tied in this metric. Verizon trailed behind with 56.8 ms and Sprint came last with 59.8 ms of latency.
We understand that its difficult to rate a carrier on a national level, especially in a nation as vast and large as the United States. For this reason, personal experience is always the best metric for deciding which carrier to go with for your living, working, and traveling scenarios. We recommend checking out the regional analysis towards the bottom of the Opensignal report for specific rankings per market.
d
whats the need for the nickname... with an unrelated comment
N
After the merger, Verizon will surely kiss the groud with the new T Mobile / Sprint Company