After adding VPN support to the developer channel recently, Opera has now added a power saving mode. With the feature enabled, Opera claims an increase of 50% battery life on your laptop, compared to Google Chrome.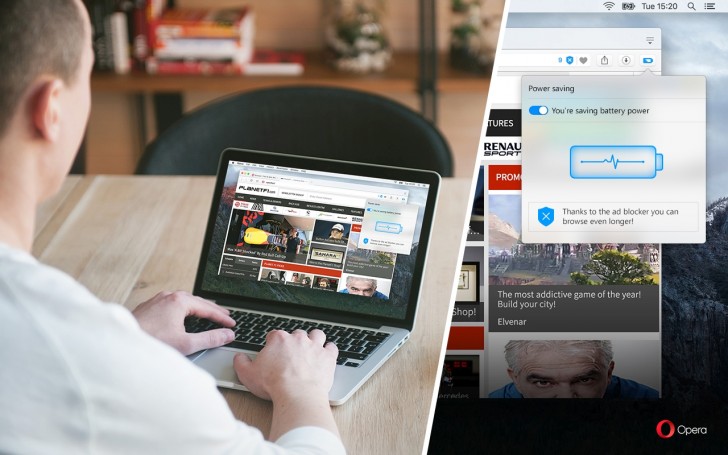 The way the feature works is by disabling or reducing certain aspects of the browser. For example, the activity in background tabs is reduced, CPU wake times are reduced, unused plug-ins are automatically paused, framerate is reduced to 30 fps, hardware acceleration is forced for all video playback, and browser theme animations are paused.
In Opera's tests, with the power saving mode enabled on a Lenovo X250, Core i7-5600U, 16GB RAM and Dell XPS 13, 16GB RAM running on Windows 10, 64-bit, high-performance power mode, the battery lasted for nearly three hours, and without it around two hours, same as on Chrome.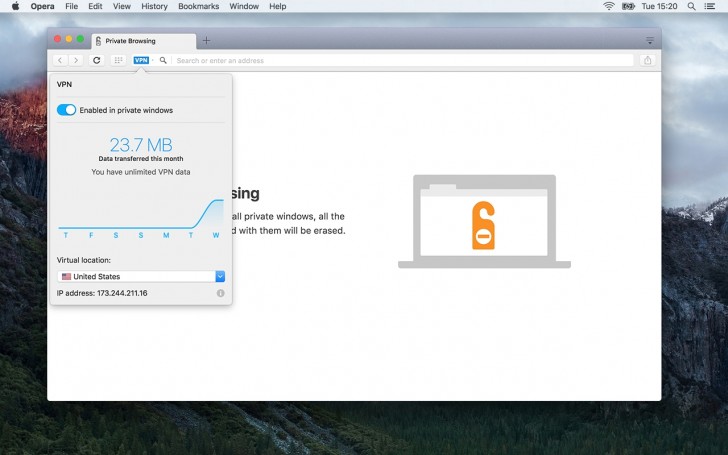 Opera also made some changes to the aforementioned VPN feature. You can now enable the VPN feature on a per-tab basis. Also, VPN can now be used even in private browsing mode.
Again, these additions are part of the developer channel, and will only be coming to the stable release at a later date.
d
Opera has come a long way. I support them with all my heart.
H
Opera are now ahead not just a few steps but years ahead. Native VPN, adblocker .... Smart, max well smart.
v
i just wish opera brought back mouse gestures of the old, those that are truly customizable(people new to opera try using verion 10.0-12.0 to see). the current gestures are a mockery of the old system