Opera may be the underdog of desktop browsers but they have a strong foothold in the mobile market. Now, they are expanding their reach by introducing Opera Mobile for Android and the BREW platform - they get the latest Opera Mobile version 10.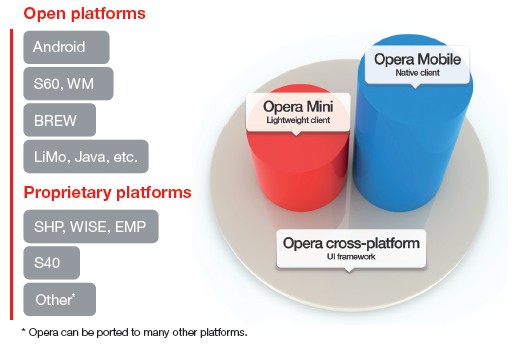 Opera Mobile 10 is already out in beta form for Windows Mobile and for Symbian and the feature phone favorite Opera Mini 5 beta 2 is available for download too. The Android and BREW version are only available for operators and OEMs for now. Apparently, there are "limitations that hinder mass consumer distribution". We're guessing it has more to do with the licensing agreements than the platforms capabilities.
Opera are very proud that with Opera Mobile 10 (and Opera Mini 5) they've converged the interfaces - check out the screenshots, they look exactly alike. For the regular user that probably doesn't mean much, unless they have two phones running different OSes, but for carriers and OEMs it will simplify customer support.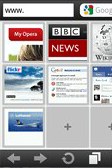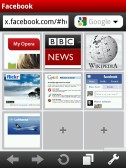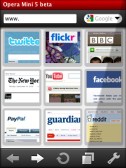 Opera Mobile running of Symbian... Windows Mobile? Is it Opera Mini?
Anyway, we're excited to see Opera Mobile come to Android - especially if it sports the Turbo mode. There already is a port of Opera Mini 4.2 for Android but it's not the same - v4.2 lacks a lot of the goodies of version 5.
It's good news for the BREW platform too, we guess. At the very least, when the rumored HTC Touch.B comes out, it's guaranteed to have a decent browser.
c
um no the 25th... - the first was 2009-12-11 12:10 ... :)
c
Guys.... PLEASE NOTE OperaMobile is a NATIVE program, using Windows, Symbian, or Android sourcecode... It is a PROPER browser, that downloads html and renders it for the screen - It is still BETA(unfinished, not fully working not fully supporting plu...
ADVERTISEMENTS