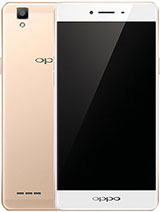 N
Plz talk me the user review of the phone pls hw was it's batter life and feature etc.....plz hlep me I want to bye the phone.......
?
you forgot about the price i hope its not expensive
?
Please show price & phone together.

D
the name is like processor is really like something
H
Why price is not mention?
a
it looks exactly just like the r7 plus!!!
D
Looks good but where is gorrila glass. I dont see it. Without this thing its this thing like I like to break and break often.
S
W.T.F is that? Can anyone tell me?
?
tech genius people... what is the difference between sd615 and sd616???? I don't see any differences?
Total of 30 user reviews and opinions for Oppo A53 (2015).