Oppo A74 5G store listing features a 90Hz LCD display, and a quad camera setup and $340 price tag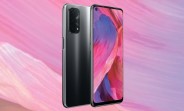 The Oppo A74 has been visiting the rumor mill for quite some time now and we are well aware that a 4G and a 5G variant are on their way. A rather substantial leak from a few days ago offered plenty of detail on the 4G A74, or model number CPH2219. Some of those highlights include a Snapdragon 633 chipset, with 6GB of RAM, a triple rear camera setup, consisting of a 48MP main unit and two 2MP macro and depth sensors and also, crucially a 6.43-inch AMOLED display with FHD+ resolution and an in-display fingerprint scanner.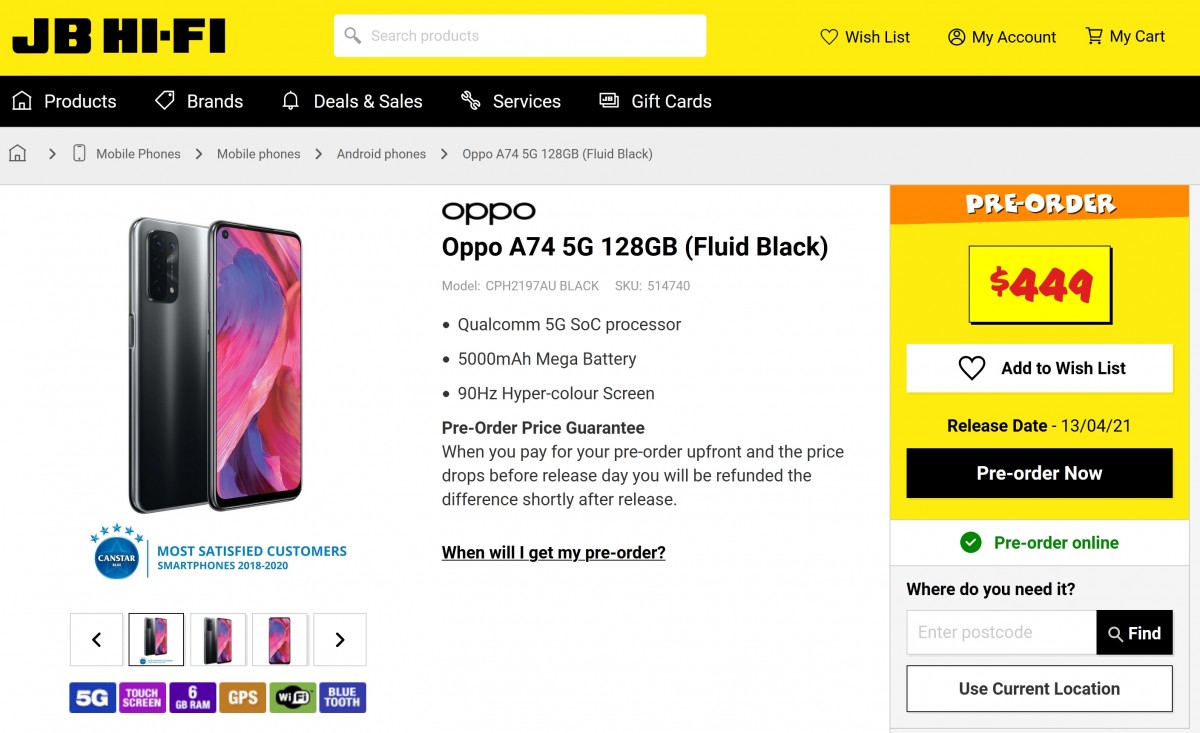 We already knew that the 5G variant of the Oppo A74 (CPH2197) would be swapping-in a Snapdragon 480 5G chipset, thanks to a recent GeekBench listing. We kind of assumed that there wouldn't really be any specs change beyond that, but thanks to an anonymous tipster, we now have an actual live pre-order page for the Oppo A74 5G on an Australian retailer's site, along with specs, images and a price tag.
Right off the bat, it seems that the A74 5G will be swapping the AMOLED panel for a 90Hz LCD one. The retailer also lists its diagonal as 6.5-inches, instead of the 6.43 we know for the regular Oppo A74. However, we assume that this is due to a rounding error of some sorts, since otherwise, we would actually be looking at two even more distinctly different devices, that don't even share the same body. At least resolutions match up at 2400 x 1080 pixels.
Even if we assume that this entire segment of the specs sheet, as featured on the site is wrong, though, there is also a set of detailed product images to inspect. And it seems to corroborate the switch to an LCD panel for the 5G variant, seeing how it clearly has a side-mounted fingerprint reader, instead of an in-display one.
The camera setup is also clearly different with four cameras on the back of the Oppo A74 5G. The text mentions an extra 8MP snapper, presumably and ultrawide, on top of the 48MP main and two 2MP units. The 6GB of RAM appear to be unchanged from the 4G to the 5G model and this particular listing is for a unit with 128GB of expandable storage. A 3.5mm audio jack is visible on one of the product images as well. In case you were wondering.
Last, but not least, the JB HI-FI retailer responsible for the listing has set an asking price of AUD 449 for the handset, which roughly translates to USD 340. Pre-orders are now live as well and the release date is claimed to be April 13.
i
I really hate those ugly bezel sorry but this comment doesnt makes sense at all.😁
b
"quad camera" nice joke
ADVERTISEMENTS