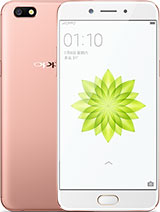 D
xavieR, 20 Jul 2017I'm not an Android hater also but androids chipset sucks that makes the phone lag. :D Trust me or not apple chipsets laggs as well. Sooner or later but they will start kagging and bugging
x
AnonD-441601, 19 Jul 2017Looks like Iphone apart from Android and better battery and stats also price. I hate Iphone ... moreI'm not an Android hater also but androids chipset sucks that makes the phone lag. :D

x
I think the Ram do not matches w/ the chipset and CPU - 4gb RAM but 2.0 Ghz? and Snapdragon 625? I think its slow but we cannot check unless we bought one. :D I can say that we should wait for the reviews and feedback after the units 1 month or more that was used. :D hehe
r19926
After Apple Plus 5 we getting Opple A77! Great stuff. Copy paste copy paste.
D
Looks like Iphone apart from Android and better battery and stats also price.
I hate Iphone i mean money hungry apple, so hope this one is much better
T2865325
Basically, it is a quite balanced phone for its respective price-to-performance segment (& it include also a trendy 16MP front, for selfies lovers).
Total of 47 user reviews and opinions for Oppo A77.