The Oppo bezelless phone has been a regular to the rumor mill and we've seen more than one set of photos, or videos, for that matter. This newest leak however is the most comprehensive one and shows the innovative smartphone from every angle in properly lit photos as well as a hands on video.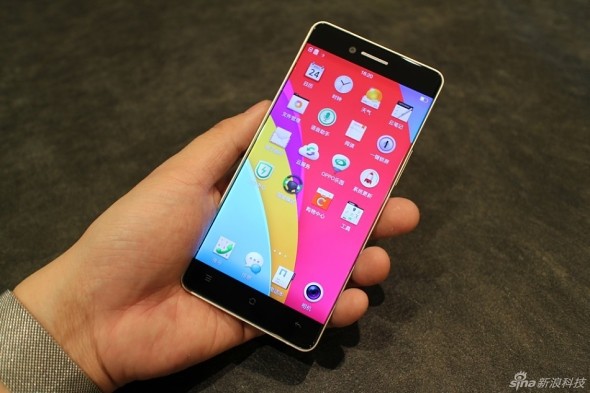 We know that Oppo has been developing an ingenious technology to provide a bezelless smartphone experience without the added risks of breakage such a design implies. The company came up with a solution that bends the light emitted from the pixels at the edges of the screen towards the user, thus providing the edge-to-edge display illusion. Meanwhile a rim surrounding the panel ensures that rigidity requirements are met. The front glass panel that's the key to the design is also among the subjects in the photos.
As the pictures reveal, the concept appears to work well in practice and the smartphone boast a rather unique look. Or it would have been unique if it wasn't for the ZTE Nubia Z9, which promo material claims to sport a similar design.
We are yet to see which device will make it to market first, and whether the Nubia Z9 will indeed be such a bezelless smartphone, or Oppo will hold that crown on its own. It's also unclear if the Oppo offering will be a successor to the R5 or will launch a line of its own. Either way, you can catch a glimpse of the smartphone in action in the video below.
r
well, not until they use bullet prove glass, all phone will have and need bezell for protection.
?
i think a phone with thin bezels would be the best design rather than bezelless can't imagine a decent casing for a bezelless design i normally like bumper cases to protect my phone .... a bezelless design would probably make it difficul...
?
the display seems washed out.