Introduction
F5 typically refreshes the page in the web browser. So is the Oppo F5 a refresh of sorts then? Or maybe it's a refreshing mid-range smartphone that's trying to look like it's more expensive than it actually is. Fresh, but not niggle-free. Pretty, but not without its faults. Good in most areas, frustrating in others.
It's a complex package, then. Nothing's been black or white in the mobile world for a long time, and the Oppo F5 isn't either. In fact, it's black, gold, or red. Joking aside, Oppo's been making waves in China and some other markets for a while now, and for good reason.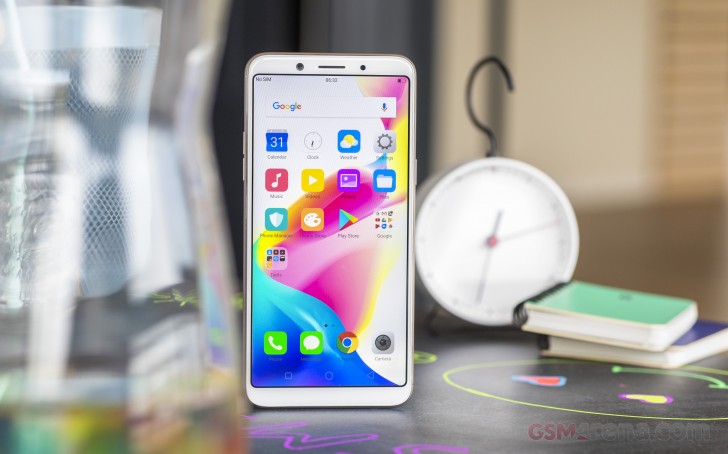 The company has an intriguing strategy. It hasn't released a proper flagship in ages, instead focusing on the mid-range and upper-midrange echelons of the smartphone market. It's been putting out eye-catching handsets backed by huge marketing pushes and an incredibly extensive offline store presence in China. It isn't releasing dozens of products every year - just a few, so it can better concentrate that marketing spending.
The formula has mostly been similar to that of its sister company vivo - they're both owned by BBK Electronics, along with OnePlus. Here's a fun fact for you: if you combine the 2017 worldwide sales of all three of these brands, BBK surpassed Apple to become the world's second-largest smartphone maker.
So you can see how a high-profile device by any of these brands begs for an in-depth look. While we've reviewed many Oppo phones before, this time around we decided to take a deep dive and see what it's like to live with the F5 as our main and only device, day in and day out. Join us on the following pages and we will let you know how that turned out.
h
Apart from horrible software the rest of the phone is rather low-midrange stuff.for the same money you can have Xiaomi Mi6 which is far superior in every way...or some Honor devices...
a
Phone as is good but what's irritating ia software, ideally hate this color os, can't install any other launcher, no app drawer, can't even install any widgets, Upon that no software updates. Its my last oppo phone won't buy in future.
r
Another issue with OPPO phones is they don't provide updates to Android OS. I've had the R9S from day one and only had some very minor updates, none of which changed the android version. Pathetic software support for what was their flagship phone at ...