The Oppo Find 5 has been making waves recently with rumors of a 5-inch 1080p display powered by a 1.5 GHz quad-core Qualcomm APQ8064 processor. Those rumors have since been confirmed by Oppo, as well as the contract-free price of $499.00.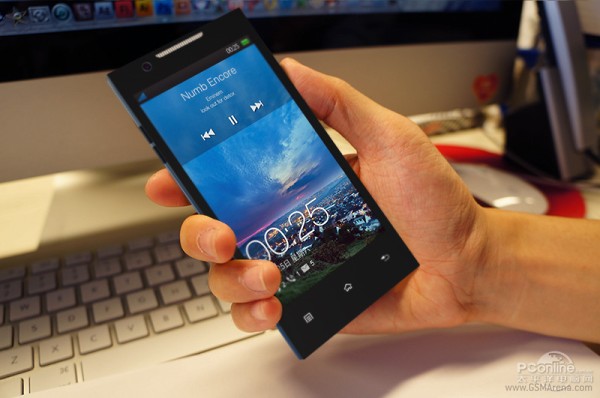 The 5-inch FullHD display results in an impressive 441 ppi, and has Gorilla Glass 2 for extra protection on top. It comes with 16 GB of internal storage (whether the 32 GB model will be sold Stateside remains to be seen), and 2 GB of RAM.
All the right connectivity features are there as well, including Wi-Fi a/b/g/n, Bluetooth, NFC, GPS, DLNA and Wi-Fi Direct. The 2500 mAh battery has also been confirmed, as is the Android 4.1.2 Jelly Bean OS.
Look for the Oppo Find 5 in the US from AT&T and T-Mobile not long after its official launch event in Beijing next week.
J
Absolutely wrong Oppo is even not close to Apple in native Chinese haha
D
It is true if we all boycott China products then your house would only left with 4 sides of wall and nothing else. Computer hardware are all made in China,don't like it? Throw your computer away.
R
'Oppo' and 'Apple' sounds the same when it's pronounced by someone who's native in the Chinese languages. That's what he probably meant.
ADVERTISEMENTS