After releasing the Find 5 and making it available to Europeans, Oppo looks to be on its way of releasing a smaller version of its flagship Android smartphone dubbed Oppo Find 5 Mini.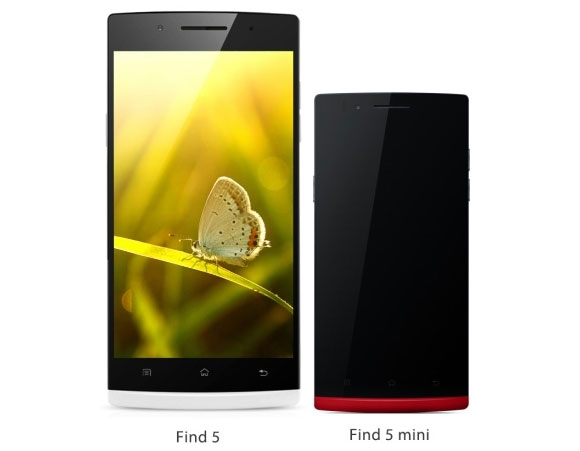 The Oppo Find 5 Mini is said to feature the same design as its bigger brother, but with a smaller screen at the front. According to the reports the display will measure 3.7" in diagonal and will have 720p resolution.
Despite the smaller size of the Find 5 Mini, it might pack the same quad-core processor as the one in the Find 5. That's still to be confirmed though, as there's also chatter online that a far less capable 1.2GHz Mediatek CPU and an LCD IPS display could be deployed in order to keep pricing in check.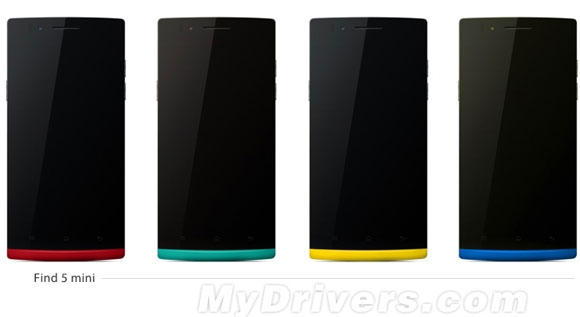 A few images of the purported Oppo Find 5 Mini have surfaced, suggesting different color options including red, green yellow and blue.
Currently, no further specifications are known. Pricing of the Oppo Find 5 Mini is rumored to be between €199 and €249, a significant reduction from the €399 price tag of the Oppo Find 5.
It's great seeing more and more manufacturers trying to make high-end smartphones with a smaller display and overall footprint. A market niche we believe is worth exploring, which is why we started a quest for a compact high-end Android smartphone.
D
As it turns out, it is a 4.7incher: http://oppo.com.ph/products/oppo-find-5-mini/
D
Sorry to burst your bubble kid but this isn't true. Apparently, an Oppo representative stated that this rumor is false.
D
Great! At last a real mini phone with big specs!!! Please make it quick!!! I'm just bored with so many 5" screen phablets ... i want a big specs small size phone!
ADVERTISEMENTS