Oppo's upcoming flagship device, the Find 7, boasts a 50MP super zoom feature.
There have been some questions as to whether or not the super zoom is akin to zooming in on a picture using computer software, but after taking a look at the samples, it is clear that this not the case.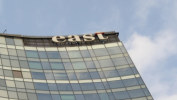 13MP sample • 50MP samples • zoom
Now don't go thinking that the Find 7 has a 50MP sensor, it packs a "proper" 13MP unit, but with the super zoom feature, Oppo claims that the phone can take photographs that are on-par with true, 50MP sensors.
After taking a look at the samples, do you think that Oppo's claims hold weight? Or is it just smoke and mirrors from the manufacturer? Are you more excited for this phone now? Let us know in the comments!
Thanks to Hwgeek for the tip!
n
oh come on guyz this set along only camera yeah . hahah my xperia T result is better than this mobile brothers.
?
Dude... Just wow. You do realize that the screen you watched the review on was only 1080p right? So because you didn't see a difference over the tv or a screen on your tablet or computer was also probably 1080p... Lina need to save a judgement till y...
k
how you can say ui is very good
ADVERTISEMENTS