One of first smartphones to come with a QHD screen, the Oppo Find 7, which was announced a full year ago, is now receiving a major price cut. While the handset alone will still set you back €479, a more compelling offer is now available, with a comprehensive bundle of accessories for €429.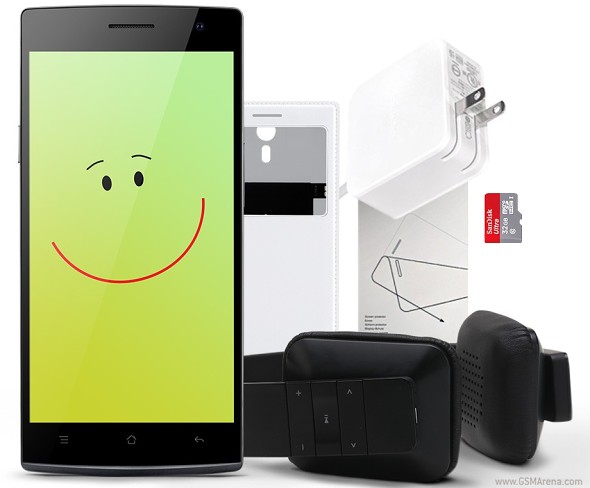 For €50 less you are getting a 32GB Sandisk Ultra microSD card, a screen protector, an additional back cover and an Easy Cover windowed flip case. Not only that, but an iLike Bluetooth headset is included, itself costing €59 alone.
A year later, the Oppo Find 7 is still relevant, as it's powered by a Snapdragon 801 chipset and packs 3GB of RAM. The 1,440 x 2,560 pixel resolution delivers stellar 538ppi density, and we're still seeing flagships launched with 1080p resolution, the case in point being the HTC One M9.
On the other hand, if 1080p is good enough for you, you can always opt for the Find 7a, which is otherwise almost identical save for the 2GB of RAM and half the storage at 16GB. Bundled with the same accessories, it is now on offer for €349.
It's unclear whether the price cut will remain until the launch of a yet to be announced successor, or will be a limited time offer. So, if the Find 7 is on your shortlist, you might be wise to head on to Oppo's web store and take advantage while you can.
?
good luck trying to find a 32gb micro sd card for less than €10
?
A Bluetooth headset for €10? Yeah right....
?
In reality all those accessories cost 10 euros total max