Other apps
We won't go into detail about the phone and messaging apps, but the flagships offers some features that deserve a mention.
Both companies worked on their own keyboards. They have the basics like predictive input, swipe typing, and even floating layouts. LG has added a lot of nifty tricks that let the keyboard learn from your habits, including not only commonly used/misspelled words, but also the ability to register key-presses differently so you make fewer mistakes while typing.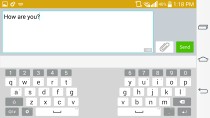 Split keyboard on LG's Optimus UI
The Find 7 offers a great Swype-enabled keyboard with big keys and they become even bigger when you switch to landscape mode - the wide screen is remarkably comfortable for two-thumb typing. There is an option to change the individual key height in both portrait and landscape, which isn't found that often. Themes are available too. You can also have split or mini keyboard layouts.
Placing the device in landscape expands the keyboard immensely but leaves too little space for the text box above and we found ourselves never really using landscape as the portrait keyboard was spacious enough.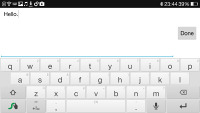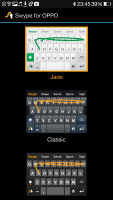 Find 7 keyboard with themes support
There's a Data monitor app preloaded on the Oppo Find 7, which scans how much data you've used through Wi-Fi and the carrier network you're using. The app can set limits for usage and also break down the used data by apps.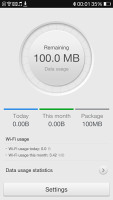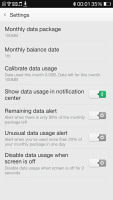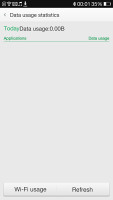 Data monitoring on the Oppo Find 7
LG's Health app performs basic fitness tracking functions, but feels more tacked on as a feature thrown in to compete with offerings from the likes of Samsung and Sony in their respective flagships. It tracks basic activities including walking, running, and cycling, and you can create a LG account to compete with other LG Health users as well.
Finally, the IR-port on the top of the LG G3 lets you control a wide variety of electronics and appliances via the QRemote app. QRemote has seen a wide range of improvements over its initial iteration on the G2, and now features a much larger database of TV sets, set-top boxes, and audio receivers than before. Even better, it gives you the ability to create a universal remote, complete with button mapping.
Winner: LG G3. The G3 has a few extra features that give it the edge of the Oppo Find 7. QRemote is one of the better IR apps available on the market, and while we can't say the same thing about LG Health, it's better than nothing.