Thanks to yet another teaser by Oppo we now know that the Find 7, successor to the Find 5 will feature removable back in order to access and change the battery. Despite that the smartphone will retain the feel of a unibody phone, the company said through its Weibo account.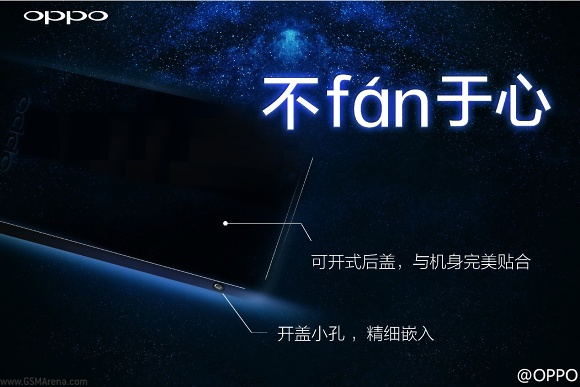 The Find 7 will premiere in two versions - with 1080p and 2K screens . Inside will probably tick a Snapdragon 805 chipset along with 3 GB of RAM.
The Oppo Find 7 will cast the mists aside on March 19, when it will debut at a dedicated event in Beijing.
The Find 7 will be the more compact Oppo flagship and, in addition to bringing the bulk down, it will significantly outperform its bigger, dual-ROM-touting N1 sibling.
?
no there's no way you can do that. you need to wait for oppostyle.com
m
I'm heading over to Europe on March 23 and I have to spend 11 hours in Beijing Airport, I wonder if I could pick one of these babies up, but I doubt it, since it will be just announced 4 days earlier, anyone have inside knowledge or ideas regarding t...