There have been rumors about the display size on the Oppo Find 7. We reported earlier that the upcoming flagship from the Chinese manufacturer may sport a 5.7" screen. There were some people who believed that the display would be 7", seeing as the Find 5 had a 5" one.
However, Carl Pei, International Markets Manager at Oppo announced publicly that the Find 7's screen will not be either of these sizes. Here's the actual quote as pasted on Mr. Pei's Google+ account:
"Rest assured guys, the Find 7 will not have a 5.7" or 7" display."
This comment was made in response to many users complaining about the Find 7 becoming too large to handle, which is quickly becoming the case with more and more high-end smartphones.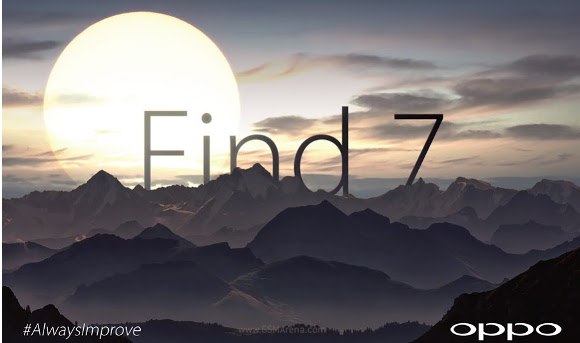 So if you were bummed out that the Find 7 would become an iPad mini will phone capabilities, then cheer up. The Find 7 will have a big screen, just not too big.
G
gsmarena7 those thing are called phablets, not phones bro... do you mind if phone users want phone sized devices?
D
5 inch screen feels bet in my hand. 4.5 seems kind of small. Then again i have biggish hands so no wonder women prefer iphones size.
D
Because that is a dumb thing to do, I mean who the hell would notice a difference between a 720p display and a 1080p display on a 4.5" smartphone plust its gonna drain more battery you know.
ADVERTISEMENTS