Oppo unveiled the Find X last June with a Snapdragon 845 SoC, notch-less display, and three cameras on a sliding mechanism. We were wondering if the Chinese phone maker will announce its successor, and in a discussion with Oppo, we were told that the Find X2 is coming in Q1 2020.
The Find X2 will be powered by the freshly announced Snapdragon 865 SoC and the company has said there will be a great focus on the phone's screen - it will have higher resolution, higher refresh rate, better colors, and wider dynamic range compared to its predecessor.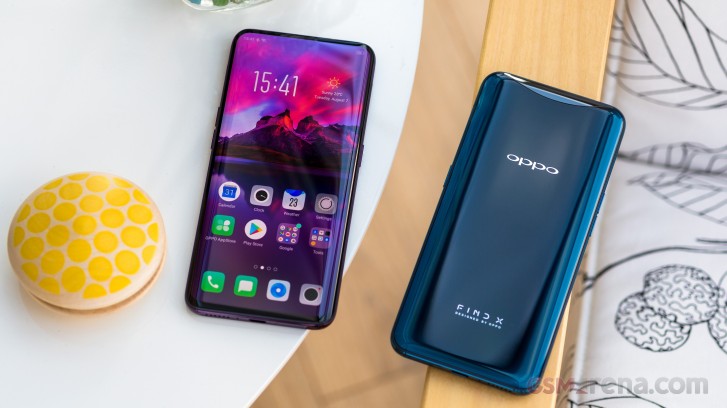 Oppo Find X
The smartphone will also feature a camera with Sony's new all pixel omnidirectional PDAF technology, which is basically a dual-pixel technology working with vertical and horizontal details. You can head this way to learn more about it.
Oppo didn't reveal anything else about the Find X2, but it did confirm that Find and Reno series will continue to co-exist.
Oppo will unveil the Reno3 lineup on December 26, and while we don't have an exact date for the launch of the Find X2, it's not far away now.
H
Well, first time I learned about graphene battery was something like 15 years ago, so... can be a couple of year or decades before mass production. Anyway, will not be in this one xD
Battery charging tech is improving, and batteries too. Now graphene batteries are just a couple 'o years away, and they can hold a charge for a longer period of time, are flexible(yeah we'll see more flexible phones and tablets), and you could rechar...
Vivo already demonstrated a 120w charging, and charges a 4 amp battery completely in 13 minutes. Imagine what they could do with a 5 or 6 amp battery with this amazing charger. 6 amps in 35 minutes? Hell yeah! https://www.gsmarena.com/vivo_annou...
ADVERTISEMENTS