Video recording
The Find X2 Pro records video up 4K 2160p at 60fps - there's no 8K on this one, not that we really miss it. It lets you choose between the h.264 and h.265 codecs. Stabilization is also available, but there's no way of turning it off, nor is there an apparent way of knowing if it's there in all modes (it apparently is, see below).
Starting off at 1x zoom in 4K, we're seeing a pronounced difference in color rendition between 30fps (31Mbps bit rate) and 60fps (50Mbps) modes with the high frame rate coming in tandem with a red color cast. It's the same between 30fps (11.5Mbps) and 60fps (18Mbps) in 1080p too, so the reason must be due to the way the phone reads the sensor data and processes it when twice the scanning rate is needed. If anything, the red cast even makes the colors more appealing next to the neutral or even perhaps cool 30fps rendition.
There's hardly any other difference between the 30fps and 60fps modes - well, that and the slight crop for the stabilization in 30fps. Those aside, videos have good detail levels, but not quite as high as the Galaxy S20 Ultra and that applies to every combination of resolution and frame rate out of the main cam. The Galaxy also has an edge in dynamic range across the board.
Zoom in cautiously to 2x, and you'd be getting similar video quality - good, but not great. There's a severe drop in bitrate for 4K30 (down to 14Mbps), which makes it rather surprising that the footage is actually quite alright. The image properties remain unchanged, so the difference in colors and coverage is still here.
5x introduces some substantial changes. 4K60 and 4K30 are markedly different here, because 4K60 isn't coming out of the telephoto camera and is instead outsourced to the main one. Getting 5 times digital zoom out of the main camera means footage looks properly bad and this mode should be avoided, despite the okay frame rate (50Mbps). 4K30 at this zoom level, itself treated to 50Mbps as well, is quite nice with good pixel-level detail, albeit on the noisy side. 1080p at 30fps is excellent too and 1080p at 60fps is alright, although it comes with a drop in sharpness - expected given that both modes have 20Mbps to work with.
We entertained the thought of shooting at 10x zoom, and it can be good enough if you manage to stabilize the phone properly, which we couldn't on that one windy day we got the chance to shoot. 4K60 isn't available, 4K30 (21Mbps) and 1080p 30fps (7.5Mbps, what?) are both decent, though the Galaxy still manages a tiny bit more, while 1080p at 60fps has a visibly interlaced look, a bad look.
The ultra wide angle cam captures some really nice 4K30 video (there's no 4K60). It outresolves the Galaxy S20 Ultra's ultra wide in this mode and despite the overly aggressive sharpening produces likeable footage. We'd somehow still prefer the Galaxy's 1080p/30fps when it comes to detail, while 1080p/60fps on the Find comes with some added softness, but it's there, while the Galaxy doesn't have it at all.
Stabilization is available in all modes and you can't turn it off. On top of that, there are even two dedicated stabilization modes - Ultra Steady and Ultra Steady Pro. Both lock the resolution at 1080p and the frame rate at 60fps, so twice the fps of the Samsungs Super Steady. We didn't find these modes to be particularly superior to the regular stabilization in general video shooting. Then again stabilization is excellent across the board all the way to 5x and even 10x videos are usable.
Here's a glimpse of how the Oppo Find X2 Pro compares to rivals in our Video compare tool. Head over there for the complete picture.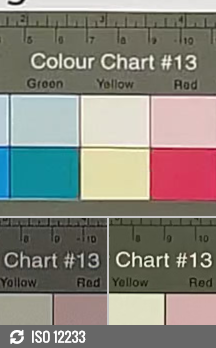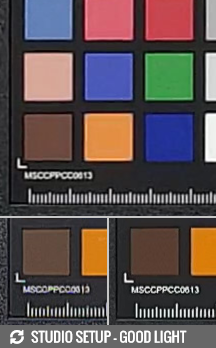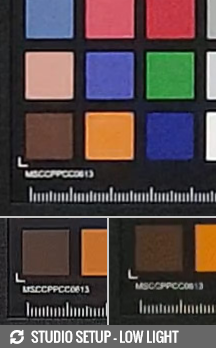 Oppo Find X2 Pro against the Galaxy S20 Ultra and the iPhone 11 Pro Max in our Video compare tool