Yesterday Oppo introduced its unique concept device with a rollable screen called X 2021. Its 6.7" panel can stretch up to 7.4" when needed. While the company did not announce who was behind the making of the OLED display, a senior executive of BOE stepped ahead and revealed that his company manufactured the unique screen.
Yuan Feng is a vice-president at BOE and replied to a random blogger on Weibo that the display company sits behind the development of the technology. In order to create seamless transition and "zero crease" panel, BOE provided the know-how to Oppo for zonal frame stacking so the rolling and stretching look as natural as possible.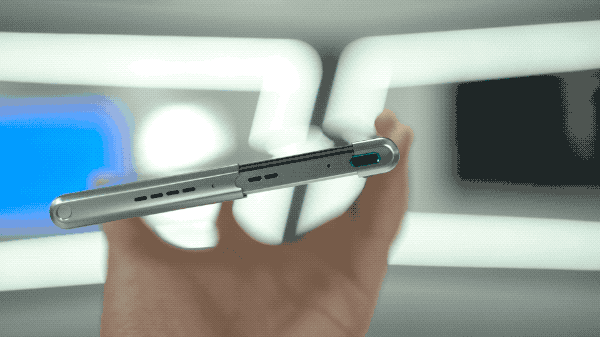 Beyond the panel, everything remains Oppo's work - from the dual motors that retract and extend to the way how the UI reacts to the changing of the format. Chinese sources say that the final goal for Oppo is smartphones to be able to stretch manually so people can adjust their own diagonal instead of having only two options like now - either 6.7" or 7.4".
O
This is incredible, no matter what but this is the future of the smartphones. They will be getting better and better but all they will follow this concept
?
Thick device, plasticky screen.
d
it will have gorlia glass on top of the moving screen i would imagine 🤔
ADVERTISEMENT