Oppo, the Chinese manufacturer has officially entered the Indian smartphone market with the introduction of its flagship phablet, the Oppo N1 in the sub-continent.
Oppo unveiled the N1 phablet back in September last year with a 5.9-inch FHD display, a Snapdragon 600 chipset, featuring a quad-core Krait processor clocked at 1.7 GHz, 2 GB of RAM, 16 GB or 32 GB of internal storage, 13 megapixel rotatable camera and 3,160mAh battery.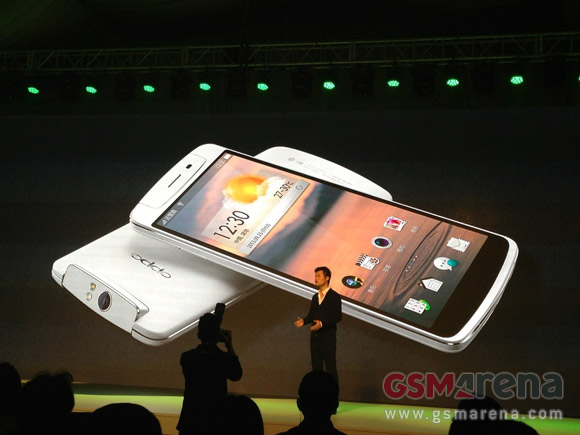 The phablet was also the first device to official support the CyanogenMod 10.2, which is based on Android 4.3 Jelly Bean OS and there is also the home-baked ColorOS version that is built on the Android 4.2.
Oppo N1 will come out with ColorOS out of the box in India and there is no official word on the availability of the limited edition CyanogenMod variant in the country. Oppo has priced the 16 GB version of its phablet at INR 39,999 (about $640) and the device will be available in tier-one cities in the coming days.
You can check out our detailed review of Oppo N1 to know more about the phablet.
?
Service centre availability you are totally right but what I'm saying you can't bash this phone for being bad when it's obviously not. Just because it doesn't have a big name player doesn't mean it's bad. You know the Chinese have a saying in busines...
?
To me Windows phones are great like they are very responsive and there are no hints of lag but it still feels like in beta there are minor quirks that make you wonder about how much you would rely on it. And the apps are not really great not saying t...