Oppo MeshTalk can make calls and send texts with no carrier or Internet connection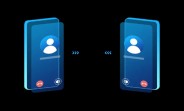 While makers and carriers are talking up the benefits of 5G, Oppo is asking another question – what if there's no cell connection, no Wi-Fi or Bluetooth? It introduced a system called MeshTalk which can send data between devices up to 3km apart.

We imagine that this is with a clear line of sight. Still, as the name suggests this is a mesh network – it can route the message through several nearby devices so it can reach its target, even if it's too far for a direct connection.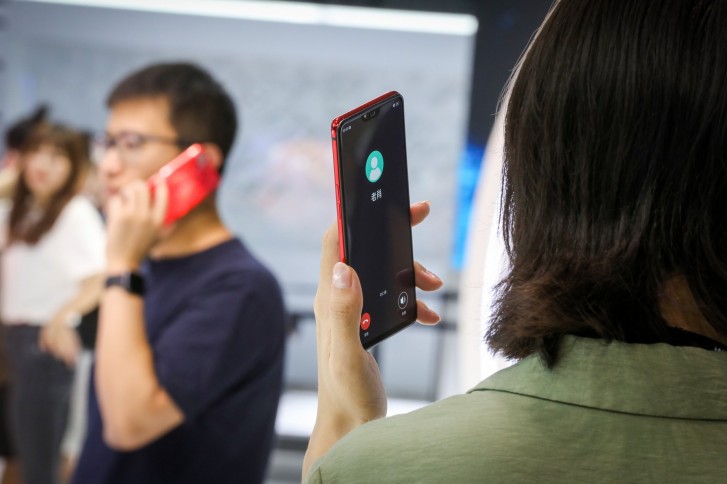 MeshTalk uses a custom chip with enhanced sensitivity to achieve this long range communication. It's a low-bandwidth system, but it still supports voice calls, not just text messages.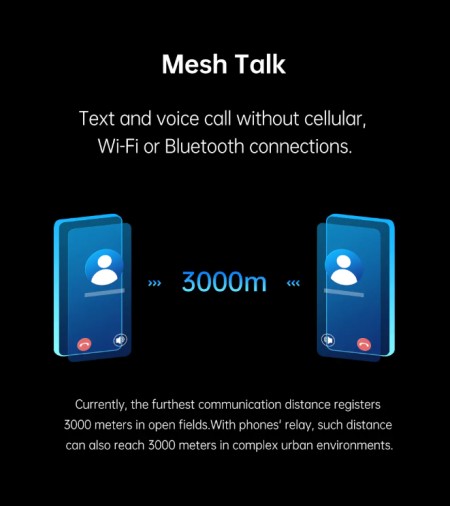 It's a low-power system too, Oppo wants to build phones that can last 72 hours in standby with MeshTalk active. This will be great in emergency situations, of course, but also just to cut down your monthly bill as you can reduce your reliance on carriers.
Oppo didn't reveal what kind of tech is behind MeshTalk or when the first phones with it will be available on the market.
T
Use a real phone (Galaxy) and a goTenna radio, or "Hipster Mesh". No voice yet but they are leveraging Bitcoin lightning channel for micro payments to participating nodes. They will crack the code on out of band voice to keep the channel size down. ...
C
It will be a security nightmare for everyone...
?
Firstly, we don't actually know it's Oppo's proprietary chip, likely they bought it from a semiconductor firm, so then other phone makers could adopt it maybe. Anyway, it might be unlikely that there are other Oppos in range to make the mesh in the U...
ADVERTISEMENTS